NA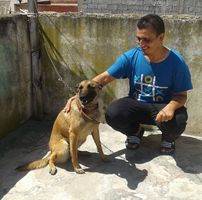 8.20
One of the best indie games, but the story mode is very short with just 11 chapters,
Aggregate Gamer Reviews
Overall, Northgard is a wonderful strategy game despite its shortcomings. The rough edges can make it tough for newcomers to the genre to get invested, but if you're a fan of strategy games or able to tough it out through the warts until everything clicks, then you're in for a treat. The Switch is a natural fit for the 4X genre, and Northgard is a prime example of the potential that this style of strategy game can have outside the PC ecosystem.
10.0
Northgard is a fantastic, well put together title. I found it to be challenging enough to keep me at it, but not over the top and unbalanced. Vikings conquering, smashing, and crushing enemies is a lot of fun! Get this game if you're an RTS fan, it's a must-have.
7.00
Northgard is an excellent RTS. The Switch port has its shortcomings compared to the PC original, but portability makes the trade-off worthwhile. While I would have liked more map variety visually, the mechanics work well, and you'll soon be focusing on the stats and not the graphics. With six unique clans and a variety of game modes, no fan of the genre should miss out on Northgard.