Switch
Ni no Kuni: Wrath of the White Witch
Gamer Reviews
2742 Reviews
9.50
NA

8.00
Enjoyable story, it's light and charming. Gameplay outside battle also good, as a witch using your spell to solve puzzle, etc. You can collect monsters too!
The downside is the battle system, it's terrible and unpolished, combination of action RPG and command based just don't mix well. Exaggerated animation (why do my familiar need several backstep only for normal punch), even sometimes the familiars can't attack the target because they get stuck behind another char.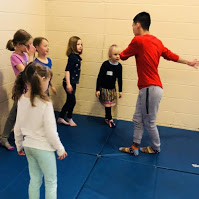 9.00
This game was great during its original release on the PS3 and still holds true to this day on the Switch. It's a total grind fest for experience/gold, but true Jrpg fans will appreciate it and the storyline is so fulfilling!! Glad I snagged myself a copy for the Switch!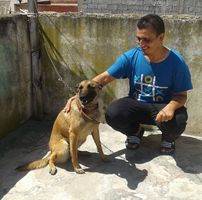 9.40
One of the best jrpg ever.
Aggregate Gamer Reviews
8.00
Ni No Kuni: Wrath of the White Witch is an experience unlike any other on the Switch, expertly blending standard RPG tropes with a heartwarming story, innovative art style, and an immersive soundtrack composed by some of the best in the business. In more ways than one, this is a 'dream project' that's very existence is a gift to fans of the genre the world over; the privilege of experiencing it is something that shouldn't be understated. Even so, it also notably falls short of being an undisputed masterpiece, as pacing issues and shoddy AI drag down an otherwise pitch perfect experience.
7.00
I had my ups and downs with Ni no Kuni: Wrath of the White Witch. It is an amazing looking game with a brilliant soundtrack to back it up. It has an engaging and touching story and a cast of genuinely likeable and fun characters. The only real downside is the combat. While it is fun and new, to begin with, it slowly starts to lose its appeal the more battles you get into to, to the point where it ends up feeling more like a chore.
Ni no Kuni: Wrath of the White Witch has gained the reputation of being a top-tier RPG and among the favorites of all time for some. While it certainly does a lot right, I think a few things hold it back from being truly amazing. The battle system, while fun, can become frustrating at points with the AI-controlled party members.