Trailer, Gameplay, & Screenshots
About this game
Summary
Seek out and take in-game pictures of Pokémon in their native environments in the New Pokémon Snap game, only for the Nintendo Switch system! You'll even discover behaviors and expressions you've never seen before when you encounter and research lively wild Pokémon.
Gamer Reviews
6538 Reviews
9.55
NA
10.00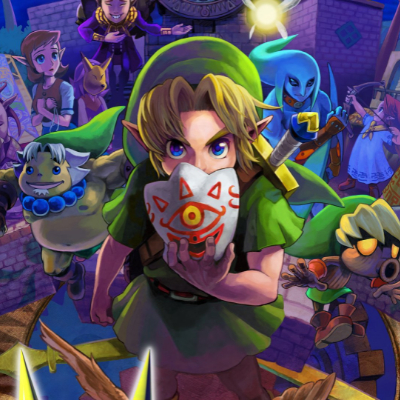 8.00
I have played the original pokemon snap and it is one of my dearest memories from childhood. After having played the literal named New pokemon snap I have to say it's a nice and relaxed game.
Although, after the nostalgia eyes have dried out and I see the game more clearly. I wish they added a few more "New" features, like the player could still capture or befriend a wild pokemon and could use their abilities/moves to get different reactions on camera. Or the player could see the map beforehand and trace the path they will take in addition to preset tracks.
This is not to take away from the fact that I truly do like the new game. A spin-off long thought dead is now in my hands and its got all the same charm and simple fun as it did when I was younger (even though I seem to be a pitcher whipping apples at everything more so than the original). I love the snap games and this is a fun new entry.
On a different note... I have recently thought of a new theory. Back then early 1995-2010 there were fewer games that I was interested in. So therefore I was sort of forced to put more time into select titles, and therefore I was more invested in the world and growing the feeling of wanting to see the end. But now, with an ever growing backlog of games for every taste and pleasure, I find myself finishing less and less games and skipping dialogue or cutscenes because I feel I have to get onto the next one (assassins creed is guilty of this). Just back when my library was just zombies ate my neighbors, ocarina of time, donkey kong country, and a few others, I soaked up every piece of lore and information they gave. Just my own personal opinion, don't shoot me with a BFG.
Aggregate Gamer Reviews
9.00
Many fans have been waiting for a Pokemon Snap sequel since their childhood, and while it may not exactly be what they imagined, it's a solid experience and highlights what has been sorely been missed in the franchise. New Pokemon Snap is a worthwhile sequel, a relaxing journey through the Pokemon world, and fun to play in the comfort of one's home or on the go.
8.00
A much larger Pokedex, gyro controls, and gorgeous level design all make New Pokemon Snap a step up from its predecessor, even if it does follow strongly in its footsteps. It may not be the next amazing Pokemon spinoff, but fans that have been waiting for over 20 years won't be disappointed with New Pokemon Snap.
8.00
New Pokémon Snap is a delightful revision of an N64 icon. The new region is beautiful and invites you to engage with Pokémon you know and love in different ways, with a unique type of challenge.