Switch
My Hero One's Justice
NA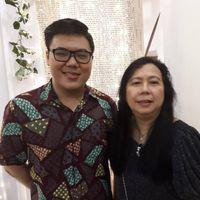 6.00
Lame version of the anime

9.50
Great gameplay, fun fighting mechanics. It's great to follow the anime's story while playing.
Aggregate Gamer Reviews
I was already satisfied being able to take down opponents online with a Detroit Smash, but I probably would've been disappointed with it if I hadn't spent my summer watching the the anime and eventually starting to catch up with the manga. My Hero One's Justice is all about style over substance. If you aren't already attached to the students of U.A., this game probably won't be changing that any time soon.
6.00
While My Hero One's Justice certainly looks the part - with all the crash, bang and wallop you'd expect from a game based on such an outlandish anime - it proves to be more style over substance. If the likes of Blade Strangers and SNK Heroines: Tag Team Frenzy have got you in the mood for easy-to-pick-up fighters, this title will easily fit that mould, but for everyone else, it's a disappointing use of a franchise brimming with quirky (no pun intended) potential.
7.00
It's a fun fighter to take on the go, too, allowing for players to split the Joy-Con for a quick, convenient throwdown. It may not have the most robust features in a fighting game, and there is a lot here that could be improved upon, but, despite this, the easy to learn gameplay system and over-the-top combat results in an entertaining score-settler regardless of whether you're a fan of the series or not.