Gamer Reviews
5682 Reviews
9.14
NA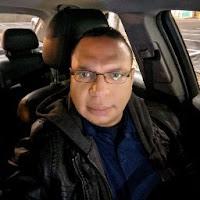 4.00
I have the Switch Lite, so I can't attest to how it looks on a big screen, but I'm surprised it runs like it does on Switch.
It's definitely a noticable visual downgrade and the frame rate dips and drops a lot. It definitely does its best to maintain that 60 FPS.
Overlooking the hardware limitations, the story is forgettable with bad voice acting and is typical Mortal Kombat fare.
Controls are good, but difficult to pull off on the Switch Lite's tiny d-pad and buttons. Though you can basically combo mash the opponents into submission.
One of my biggest complaints comes from the way they decide to tell the tale; no QTEs to keep you on your toes during the LONG cutscenes.
Fairly decent fighter that rewards the skilled though with some noticeable graphic hiccups.
The reason for the average rating is because I've seen much better ports on Switch (think Doom Eternal) and I know a better job could have been done.

8.50
I had a lot of fun playing this game. The only issue I've had with the game is how when you're fighting, the character graphics become terrible. It's not bad enough to not know who is who, but it is a downgrade on this version of the game. Otherwise, the game runs well and is a lot of fun.
Aggregate Gamer Reviews
9.00
Mortal Kombat 11 is a chance to bank on a lot of goodwill. Worried about a storyline that has gone on for a long time? Bring the past and the present together to freshen things up and make sure everyone is familiar with every character. Want it to be accessible? Have lots of modes with different difficulty options, then offer tutorials and Konsumables to maybe give people an edge. If the grind gets cut back and maybe the internet restrictions relaxed, it could end up becoming one of the most solid and beloved entries in the series.
9.00
Mortal Kombat 11 sees the franchise at its strongest yet, with finely-tuned scrapping and an ample amount of content providing one of the most rewarding fighting games of the generation.
9.00
MK11 isn't just a sequel for series fans and NetherRealm devotees, it's a gateway into the realm of fighting games for anyone who has a passing interest in watching ruthless warriors beat each other silly. Streamlined mechanics keep the act of fighting furiously exciting no matter what your skill level, and comprehensive tutorials encourage you to dig into the nitty-gritty. There's a diverse roster of interesting characters and playstyles, and the story mode is an entertaining romp.