Gamer Reviews
5682 Reviews
9.13
NA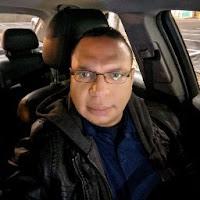 4.00
I have the Switch Lite, so I can't attest to how it looks on a big screen, but I'm surprised it runs like it does on Switch.
It's definitely a noticable visual downgrade and the frame rate dips and drops a lot. It definitely does its best to maintain that 60 FPS.
Overlooking the hardware limitations, the story is forgettable with bad voice acting and is typical Mortal Kombat fare.
Controls are good, but difficult to pull off on the Switch Lite's tiny d-pad and buttons. Though you can basically combo mash the opponents into submission.
One of my biggest complaints comes from the way they decide to tell the tale; no QTEs to keep you on your toes during the LONG cutscenes.
Fairly decent fighter that rewards the skilled though with some noticeable graphic hiccups.
The reason for the average rating is because I've seen much better ports on Switch (think Doom Eternal) and I know a better job could have been done.

8.50
I had a lot of fun playing this game. The only issue I've had with the game is how when you're fighting, the character graphics become terrible. It's not bad enough to not know who is who, but it is a downgrade on this version of the game. Otherwise, the game runs well and is a lot of fun.
Aggregate Gamer Reviews
7.80
It's unrealistic to expect Mortal Kombat 11 on the Switch to look anywhere close to as good as the Xbox One, PS4, and PC versions – and it doesn't – but to its credit this port is actually better than expected in that regard. It runs at a mostly consistent 60 FPS and the excellent fighting mechanics translate over perfectly.
9.00
Mortal Kombat 11 sees the franchise at its strongest yet, with finely-tuned scrapping and an ample amount of content providing one of the most rewarding fighting games of the generation.
7.00
The fighting, the presentation, all the fighting game bones are that good. Time travel is impossible, though, and this game would have to be weighed in the context of its predecessors even if it didn't call such explicit attention to that past in its premise. As a result, Mortal Kombat 11 sits in the shadow of its past, beholden to past victories rather than a bright future.