Switch
Monster Hunter Generations Ultimate
Trailer, Gameplay, & Screenshots
About this game
Summary
Monster Hunter Generations Ultimate is the follow-up to Monster Hunter Generations, and marks the Monster Hunter series' debut on Nintendo Switch as an exclusive. Hunters can face off against the largest roster of unique monsters in any Monster Hunter game to date. Players take on the role of a brave hunter challenging larger than life beasts that yield valuable resources used for crafting unique weapons and equipment. Accept hundreds of quests solo or with friends in this nostalgic look back at the series' beginnings and evolutions. Along the hunter's journey, players must defend each of the game's four villages from major threats known as the Fated Four, plus an even more dangerous new Elder Dragon. This game features a blend of classic gameplay and unique new twists, brand new explorable areas and monsters, plus returning fan-favorites like the lightning fast Zinogre and the stealthy long-tailed Nargacuga.
Gamer Reviews
1290 Reviews
8.98
NA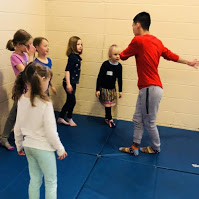 9.50
Probably one of the best installments to the series prior to World. Has that old school vibe to the game, the nostalgic maps/monsters, and tropes of its predecessors. I enjoy going back to GU much more than the experience I had with MH: World/Ice Borne. Can't wait for Rise!

9.90
Where to even begin. This game is phenomenal. The amount of variety is almost overwhelming while still being understandable at the same time. Every weapon, style, hunter art and monster is completely fleshed out and interesting. Personally I main Valor style Greatsword with brimstone slash, and while some may find the weapon too slow, Valor makes you much more mobile and every hit feels extremely powerful. This isn't to say that any other style of play is worse, every style serves its own purpose and a main weapon is very dependent on how you want to fight the monsters. And speaking of which, while at times the monsters may seem unfair, each one has a pattern or telegraph to their attacks, such as Rathian taking 2 steps before her backflip attack, or Brachydios biting his arms quickly before jumping into the air. Small details like this make the game challenging for beginners, but extremely fun to master. If you prefer games where the enemies drop in a few hits, or where you feel like an anime god at all times, then this isn't the game for you. But if you enjoy longer, more methodical fights with huge damage openings coming occasionally from either side, then you will probably find hundreds of hours of enjoyment from this game. My only minor gripe that keeps it from the full 10/10 is that it isn't very friendly to new players, as it is designed more for those who played the old games like 4 or Tri. If you are struggling to find how to progress through the game, I recommend IGN's list of key quests, Arrekz Gaming's weapon tutorials and the Kiranico database for finding how to get particular items or weapons. This is by far my favourite game on switch and I think it is a disservice that such a low amount of people have gotten into it.
Aggregate Gamer Reviews
9.00
If you can get over its 3DS-era visuals, you're in for a seemingly endless experience you can easily devote a lifetime to—and one worth devoting a lifetime to. Whether you're new to the series, someone who started with Monster Hunter World, or just a fan of the previous 3DS games, you're bound to get addicted once MHGU gets its hooks into you. Just don't be afraid to ask for help.
8.30
Monster Hunter Generations Ultimate brings the majority of the series' monsters into one package for a lengthy and exciting hunting extravaganza. While it feels dated in some ways post-Monster Hunter: World, it's a great farewell tour for the old style of the franchise. If you can stomach the pacing problems and obtuse menu systems, it's a worthwhile and challenging trek through the history of Monster Hunter.
8.50
Though this is fundamentally the same game that released two years ago, improvements to the playability and visuals keep the thrill of the hunt alive. The focus on preparation, as well the high cost for failing to do so, isn't for players who want a straightforward hack-and-slash game. But if you embrace Monster Hunter's demand for vigilance, this experience holds bountiful treasure.