Switch
MARVEL ULTIMATE ALLIANCE 3: The Black Order
Gamer Reviews
1757 Reviews
8.91
7.82

8.50
love this game, one of many reason i bought Switch is because this game is exclusive for Switch, i've played previous series, gameplay is good, graphics is really good, story is.. well a typical comic book story, selection of heroes, now that is the best, with a season pass, you can have a lot, i love Moonknight and Punisher, the last update is Fantastic 4, well it's far better than the last movie (hahahaa..)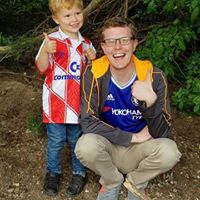 8.30
Fun game but riddled with glitches and slowdowns
Aggregate Gamer Reviews
8.00
Overall, The Black Order is easy to pick up and play and there's nothing to keep you from enjoying the thrill of fighting alongside pop culture's most popular fictional heroes.
7.80
Marvel Ultimate Alliance 3: The Black Order is a fun and irreverent comic book story that pulls from an exceptionally wide pool of Marvel material. Its combat systems are fairly simple, but they were still surprisingly engaging as I excitedly experimented with different hero combinations while my roster of A, B, and C-list characters grew. Its vast array of post-game upgrades and other extras has been uninteresting so far, and there are (unsurprisingly) some inherited camera issues in co-op, but this superhero brawler is still a treat to play alone and with friends alike.
4.00
However, strong post-launch support like this only really matters if the game itself is worth playing, and we can't really say that about Marvel Ultimate Alliance 3. At its best, the game is a mediocre brawler, and at its worst, it is an incoherent mess with a nightmare camera, frustrating battles, and ugly graphics. Anyone hoping for a return to form for the franchise will be disappointed, to say the least.