Switch
MARVEL ULTIMATE ALLIANCE 3: The Black Order
Trailer, Gameplay, & Screenshots
About this game
Summary
Assemble your ultimate team of Marvel Super Heroes from a huge cast including the Avengers, the Guardians of the Galaxy, the X-Men, and more! Team up with friends to prevent galactic devastation at the hands of the mad cosmic tyrant Thanos and his ruthless warmasters, The Black Order.
7.70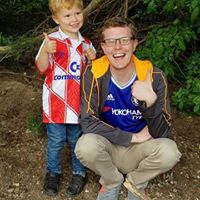 8.30
Fun game but riddled with glitches and slowdowns
Aggregate Gamer Reviews
9.00
Altogether, Marvel Ultimate Alliance 3 innovates upon the original titles, creating the first fully-rounded Ultimate Alliance title. The depth provided is welcomed, even if it did leave less time to polish synergy attacks and the camera controls. Whether you are looking for a Marvel game or just want a fully-fledged RPG, there is fun to be had with Ultimate Alliance 3.
7.00
In spite of its flaws though, I still found myself having a fun time with the game. Sure the combat can feel a little repetitive or the difficulty uneven. Sure you'll fight with the camera amongst the villains themselves but at the end of the day, these are problems that irritate rather than ruin your time spent playing. In essence, Marvel Ultimate Alliance 3: The Black Order is like the movie summer blockbusters it's trying hard to imitate. It's big, it's silly, it's sometimes shallow but every time I pick up the controller I'm always left entertained.
8.60
Marvel Ultimate Alliance 3: The Black Order Switch game is definitely a welcome addition to Nintendo's pallet and it represents a good choice for people seeking a new, modern, well balanced, well-executed game with superheroes from the Marvel world. The game is certainly not going to stick with its current form and we presume it will change, upgrade, and expand indefinitely and soon at that. Current heroes and the story feels like an introduction, though it is a good one without a mistake. It is a definite 'YES!' for this game.