Switch
MARVEL ULTIMATE ALLIANCE 3: The Black Order
Gamer Reviews
3898 Reviews
9.04
NA

8.50
love this game, one of many reason i bought Switch is because this game is exclusive for Switch, i've played previous series, gameplay is good, graphics is really good, story is.. well a typical comic book story, selection of heroes, now that is the best, with a season pass, you can have a lot, i love Moonknight and Punisher, the last update is Fantastic 4, well it's far better than the last movie (hahahaa..)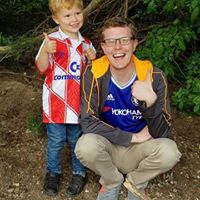 8.30
Fun game but riddled with glitches and slowdowns
Aggregate Gamer Reviews
7.50
Marvel Ultimate Alliance 3 doesn't really do anything new, but it's a thoroughly enjoyable if mindless whirlwind tour through Marvel's hottest properties. An entertaining story, satisfying combat and over-the-top action are sure to delight Marvel fans.
Marvel Ultimate Alliance 3: The Black Order is like a B-movie. You know that it isn't the best in areas, but you still enjoy it with all your heart. The characters are well crafted, which makes the game such a joy. The environments, voices, and the general feel is strong. Obviously, the camera issues and endless corridors can drag down moments of the fun, but the action keeps everything flowing and enjoyable. The action never stops, which is the ultimate strength of the title.
7.50
Marvel Ultimate Alliance 3: The Black Order is a dream come true for any Marvel fan thanks to the huge character roster and the serviceable story involving the Infinity Stones. Sadly, the game may not be all that appealing to those who are not particularly invested in the Marvel universe, as the combat and RPG mechanics, while solid, lack depth. Marvel Ultimate Alliance 3: The Black Order gets quite repetitive after a while and the lack of content variety also means that even co-op will eventually feel old. A solid effort, for sure, but far from one of the best Nintendo Switch exclusives.