Switch
Mario + Rabbids Kingdom Battle
Gamer Reviews
3520 Reviews
8.92
NA

8.50
This game is a ton of fun. It runs really well on the switch, but in some areas will have some issues with glitching of the overworld environments. This is mainly in very clustered areas with a lot of moving in the environment. When playing a level, however, there are almost no difficulties, graphics or otherwise. A great game for a strategy-lover!
i saw this game from xcagegame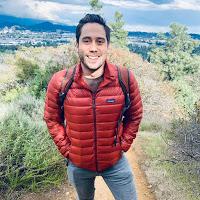 8.70
Surprisingly fun, addictive, and just very well made game. I was initially turned off by the Rabbids (remind me of Minions) and by the turn based style. But once you get the hang of the gameplay, it's actually really fun and engaging. Also quite challenging. You really need to think strategically as you get further along. Enemies and bosses are unique and challenging, and the characters all slowly gain all sorts of cool abilities and weapons as you progress, graphics are great and the character animations are all very charming and well done. I actually couldn't put this game down until I finished it (which is rare for me) and I was bummed it wasn't longer (about 20-25 hours). But fortunately there's also DLC with Donkey Kong which is pretty great too.
Small cons for me, the progression is pretty linear, and while the level design has some decent puzzles to solve in between battles, it felt a little lackluster to explore. The battles, bosses, and character upgrading are really the star. And honestly I wish the campaign was a little longer, but that might just be me. Small nitpicks!
Overall a real blast to play and definitely a hidden underrated gem.
8.00
Mario + Rabbids gives you the action and strategy of XCOM in a way that does justice both to Mario and to the Rabbid's kooky style. Ubi's big E3 surprise is an unmissable Switch game.
8.50
I was as skeptical as anyone when I heard the words "Mario" and "XCOM" uttered in the same sentence, but Kingdom Battle didn't just prove me wrong – it ended up being my favorite Mario game in recent years. Nintendo and Ubisoft took a big risk working together outside their comfort zones, and that risk paid off.
7.50
Solid and definitely has an audience. There could be some hard-to-ignore faults, but the experience is fun.