Switch
Mario + Rabbids Kingdom Battle
Gamer Reviews
3507 Reviews
8.93
NA
i saw this game from xcagegame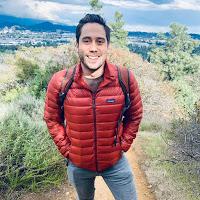 8.70
Surprisingly fun, addictive, and just very well made game. I was initially turned off by the Rabbids (remind me of Minions) and by the turn based style. But once you get the hang of the gameplay, it's actually really fun and engaging. Also quite challenging. You really need to think strategically as you get further along. Enemies and bosses are unique and challenging, and the characters all slowly gain all sorts of cool abilities and weapons as you progress, graphics are great and the character animations are all very charming and well done. I actually couldn't put this game down until I finished it (which is rare for me) and I was bummed it wasn't longer (about 20-25 hours). But fortunately there's also DLC with Donkey Kong which is pretty great too.
Small cons for me, the progression is pretty linear, and while the level design has some decent puzzles to solve in between battles, it felt a little lackluster to explore. The battles, bosses, and character upgrading are really the star. And honestly I wish the campaign was a little longer, but that might just be me. Small nitpicks!
Overall a real blast to play and definitely a hidden underrated gem.

7.00
a great turn-based RPG with great mechanics and lovable characters. I would recommend to anyone who loves RPG's and anyone who wants to get into them, I personally am just not a big RPG fan
7.50
Ultimately, Mario + Rabbids Kingdom Battle will serve one specific audience very well. If you're coming to this game as a Mario fan, you may be disappointed at the bizarre exclusions, and hardcore strategy nuts will brush this combat off as a baby's toy. However, if you're new to the genre, then this is a welcoming introduction to strategy games with all the polish in the world and a great sense of humor.
9.20
Mario + Rabbids Kingdom Battle is a game that will surprise people. The level of quality and depth here is absolutely extraordinary. It is one of the most charming and detailed games I have played in 2017 and I suspect it will go on to become one of the Switch's most memorable titles.
9.00
Mario + Rabbids: Kingdom Battle exudes off-beat optimism that never dissolves. It's a consistent delight, no matter how challenging the road becomes, because Kingdom Battle's unique turn-based tactics system is in every way a pleasure to engage with. Coupled with the annoyingly infectious allure of Rabbids, and the always delightful, colorful world of the Mushroom Kingdom, Mario + Rabbids: Kingdom Battle is an implausibly engrossing formula that is positively challenging and endlessly charming.