Switch
Mario Kart 8 Deluxe
Gamer Reviews
22655 Reviews
9.62
NA
10.00
Favorite mario kart enjoyment 9.3 amazing with friends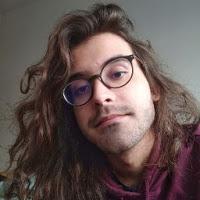 8.30
The most fun you can have in a kart game. Yet, almost the ultimate Mario Kart game.
Nintendo should've put more time and effort to make an actual MK9. MK8D feels a lot like the version for the Wii U. Yes, the improvements Deluxe has compared to the original are very much needed, and it is clearly the superior version. But I think it could use a new approach from the scratch.
Could have a more robust stage selection for online mode. It would also be much better if it had a better built single-player mode — or at least not give you every unlockable character and cup from the start, which is really dumb.
Yet, it's more fun than you could ever get from a Mario Kart game. Also, the gameplay is on point, the graphics and visual effects are incredible. The soundtrack and sound effects are fantastic as well. Even though it isn't perfect, it's still absolutely worth it. It's just pure fun.
9.00
This is how you spiff up an older game. What could have been a cynical attempt to double-dip into Nintendo fans' wallets actually turns out to be the Mario Kart series' definitive entry. The racing looks and feels just as great as it did on the Wii U, but the addition of battle modes finally makes it feel like a complete package.
9.25
Mario Kart 8 Deluxe is primarily a re-release of an acclaimed game from three years ago, but by adding new content and addressing the biggest complaint of the original, this version is unquestionably the best way to experience Nintendo's great racer. Battle mode is back to its original glory, and when combined with the rest of the robust Mario Kart 8 package, it creates a great addition to the fledgling Switch library.
9.00
Even if you didn't really care about Battle Mode, the smallest changes in Mario Kart 8 Deluxe refine an already great racing game. But the huge overhaul to the original's afterthought of a Battle Mode is a chaotic, varied opportunity to play very differently than in Grand Prix mode and well worth reinvesting yourself in Mario Kart 8 on Switch.