Switch
Mario Kart 8 Deluxe
Gamer Reviews
22671 Reviews
9.62
NA
One of the classical on nintendo support, still work. I appreciate the fun even if I loose. Lot of characters kart , wheeel , wing and so combination. Just enjoy the fun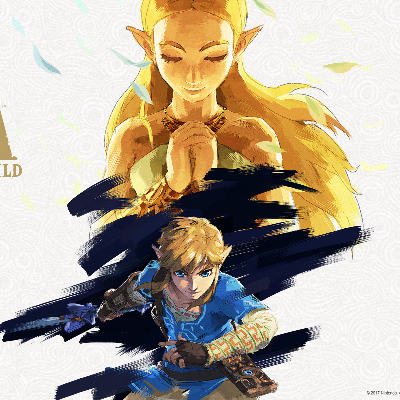 9.00
One of the best racing games out there.
MK8D is a true fleshed out racing game, with top notch graphics and heart pumping races.
As someone who jumped directly to the deluxe edition, it was really an impressive game for me.
Mario Kart 7, on the Nintendo 3DS, was my first Kart game experience, and it was a solid game for me, with adequate challenge. Mario Kart 8 Deluxe was a huge step up from that experience, with stunning visuals and intricate tracks. As I progress in faster races, the opposing AI racers get more ruthless, as if they are developing alongside you, which adds to the difficulty.
I may spend hours playing the game, attempting to complete races or rank higher, and occasionally compete online. This game will never fail to offer you with excitement, whether it is a long or short session.
As a person who used to play Mario Kart on Nintendo's previous console, I can say that Mario Kart 8 Deluxe never fails to amaze me. The core gameplay is still there, with improved graphics and mechanics, it always finds a way to keep me entertained. This is a game that you can fully enjoy with your family and friends. How I wish they could've expanded this game in such a way to keep people looking to grind more races and other modes. A story-driven aspect would be nice and collectibles will also make it more fun and enjoyable.
VISUALS
Artistry: 10/12
Technical Merit: 7/8
SOUND DESIGN
Music: 10/12
Sound Effects & Vocals: 6/8
INTERACTION
Control & Interface: 8/8
Player Agency: 7/8
Accessibility: 3/4
MECHANICS
Feedback & Fun: 8/10
Depth: 3/5
Variety: 5/5
CHARACTER
Narrative: 5/8
Heart: 3/6
Originality: 3/6
9.00
This is how you spiff up an older game. What could have been a cynical attempt to double-dip into Nintendo fans' wallets actually turns out to be the Mario Kart series' definitive entry. The racing looks and feels just as great as it did on the Wii U, but the addition of battle modes finally makes it feel like a complete package.
9.25
Mario Kart 8 Deluxe is primarily a re-release of an acclaimed game from three years ago, but by adding new content and addressing the biggest complaint of the original, this version is unquestionably the best way to experience Nintendo's great racer. Battle mode is back to its original glory, and when combined with the rest of the robust Mario Kart 8 package, it creates a great addition to the fledgling Switch library.
9.00
Even if you didn't really care about Battle Mode, the smallest changes in Mario Kart 8 Deluxe refine an already great racing game. But the huge overhaul to the original's afterthought of a Battle Mode is a chaotic, varied opportunity to play very differently than in Grand Prix mode and well worth reinvesting yourself in Mario Kart 8 on Switch.