Switch
Mantis Burn Racing
9.00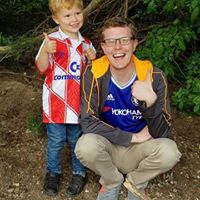 9.00
I'm a massive fan of top down racers from super off road, Indy Heat, Super Sprint days and this game doesn't disappoint. Difficult but not overly frustrating. Best racer of this genre since micro machines imo
Aggregate Gamer Reviews
9.00
It could benefit from some more tracks (as well as more environments), but Mantis Burn Racing offers simple-to-play racing entertainment across a range of events. With plenty of ways to upgrade your vehicles, they can be customised to your liking as you take on the various challenges the game throws at you.
8.00
It is because of those that Mantis Burn Racing remains an entertaining addition to the Nintendo eShop on Nintendo Switch, with VooFoo Studios delivering a fast-paced experience that is bolstered with the expansive downloadable content. That repetition can soon seep in is a looming threat, but the chance to tweak cars to perfection is a meaningful one that, over time, will let you lean on your strengths in this otherwise addictive, competitive racer.
8.00
All in all, if you're looking for a fun pick-up-and-play game that's easy to race a round or two and then move on, Mantis Burn Racing might be for you. If you like driving games which offer you the option to tune your machine to the way you like your car to handle, MBR has a promising system to allow you to do just that.