Trailer, Gameplay, & Screenshots
About this game
Summary
Luigi embarks on a dream vacation with Mario and friends upon receiving an invitation to a luxurious hotel. However, his dream quickly becomes a nightmare when King Boo reveals everything had been a ploy to capture Mario and friends.
Gamer Reviews
14694 Reviews
9.54
NA
This game is really fun! I liked the bosses, I thought the soundtrack was decent, and I even had fun with the multiplayer for a good while. I do wish that there was more enemy variety, and maybe an option for a hard mode. Some bosses were very well done, while some others were a little underwhelming.
Collecting the gems and getting all the Boos, although not required was also pretty fun to do. The hotel rooms were very cool and fun to adventure through.
I can see why multiplayer could get old for some people fast, but I really enjoyed it and I thought it was especially fun with friends.
I thought that Gooigi puzzles and secrets were cool and well done for the most part.
Overall, it's a great game that you should pick up if you haven't already!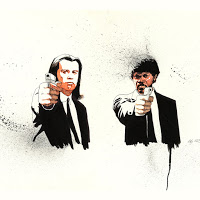 10.00
Perfect game!!! I love it!!

8.50
8.00
Overall, I'm a little disappointed with Luigi's Mansion 3 - though that's largely down to my own expectations. It's an undoubtedly good game that's competently made. It oozes charm and is filled with clever puzzles and fun boss fights. It's just that all the bits between those start to become tedious before the game's end.
8.00
Make no mistake; Luigi's Mansion 3 is a good game. With a great variety in themes, inventive bosses, and some really cool small ideas that break up the main gameplay elements. There are just a few things holding it back from being great, such as a massive lack of enemy variation and I do feel that at certain points, the games plays it a little too safe at times. Nevertheless, I had tons of fun playing through and it is an easy recommendation to anybody, as it will appeal to so many different people. Luigi is still my favourite Ghostbuster.
9.60
The experience is so immersive, so eye-catching, and so incredibly fun that the only thing that will cut the fun is the 15-or-so hour-long campaign length. But, that's where the multiplayer modes come in, and there are several of them to enjoy.