Trailer, Gameplay, & Screenshots
About this game
Summary
Luigi embarks on a dream vacation with Mario and friends upon receiving an invitation to a luxurious hotel. However, his dream quickly becomes a nightmare when King Boo reveals everything had been a ploy to capture Mario and friends.
Gamer Reviews
21389 Reviews
9.55
NA
9.10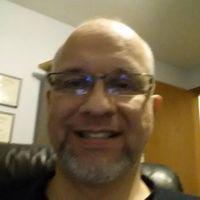 10.00
This game is extremely fun and interesting! I think it's the BEST game on the Switch. Lots of action, puzzles, and boss fights. Can even be challenging for an adult. It builds on the difficulty as you go. Very interesting exploring all the floors of the hotel. Also lasts long enough to get your money's worth- about 11 hours for me. I normally don't give 10/10 ratings, but that's how I feel about this game. I'll surely play it again. Wish they made more games like this. Definitely recommend!!!
Loved it! And specially when you can play 2player storymode! Played it with my GF. We had so much fun with this game
9.00
All in all, did I enjoy it? Of course, I did! Luigi's Mansion 3 is the perfect mix between spooky and fun gameplay, suitable for fans of any age. The mass amount of variation continuously keeps the game feeling fresh as you play. The option for co-operative play also adds another layer to the game, increasing the replayability further.
9.00
The Luigi's Mansion franchise has come a long way since the original was criticized over its lack of content. With an absorbing single-player campaign and a Scarescraper that still packs a punch, Luigi's Mansion 3 is the most content-rich entry in the series, and one of the best times I've had with my Switch in 2019.
7.50
The core design structure, the aesthetic presentation, and the basic game feel are all excellent. Yet I hated Luigi's Mansion 3 so acutely that I could not complete the game. There was no single puzzle that outwit me in the end. Instead, that rising sense of terrible dread just became too much. I wasn't even that far from finishing the game! I just couldn't grapple with the knowledge that all my suffering was a prelude to something worse.