Trailer, Gameplay, & Screenshots
About this game
Developer: Next Level Games
Summary
Luigi embarks on a dream vacation with Mario and friends upon receiving an invitation to a luxurious hotel. However, his dream quickly becomes a nightmare when King Boo reveals everything had been a ploy to capture Mario and friends.
Gamer Reviews
27087 Reviews
9.56
NA
As I tackle some major titles on Nintendo Switch, this game was included in the long-time backlogs I want to play. Gladly I was able to find time to play and gave this a try. All I can say is that this is unexpectedly an awesome and addicting game I've played on Nintendo Switch. This is my Luigi's Mansion game on Nintendo. So I am writing this game from the perspective of someone who played this game for the first time. Going back, this is unexpectedly an addicting game because of its mechanics. The cleaning mechanic of this game is so fun and entertaining to the point that I went to go over every part of the floor to clean them. Collecting some gold coins has this kind of addicting factor, to begin with. Hunting Special Ghosts is also another thing to do. Activating Gooigi to solve some puzzles is also a unique way to add depth and variety to the whole game itself. I also would like to talk about how eye-candy popping and awesome the graphics were. I just can't believe how the Nintendo switch was able to render the game with its beautiful graphics. Each floor has its own unique theme which you can take hundreds of screenshots of. The audio cues and background music also gave another depth to the mechanics. There is also a lacking element in terms of the story of the game. Mario Luigi-themed games were designed not to focus deeply on the story but rather on the gameplay. Though how I wish this game added a deeper story mode like the Super Mario Oddysey.
VISUALS
Artistry: 12/12
Technical Merit: 8/8
SOUND DESIGN
Music: 12/12
Sound Effects & Vocals: 8/8
INTERACTION
Control & Interface: 8/8
Player Agency: 8/8
Accessibility: 3/4
MECHANICS
Feedback & Fun: 9/10
Depth: 5/5
Variety: 5/5
CHARACTER
Narrative: 6/8
Heart: 3/6
Originality: 5/6
10.00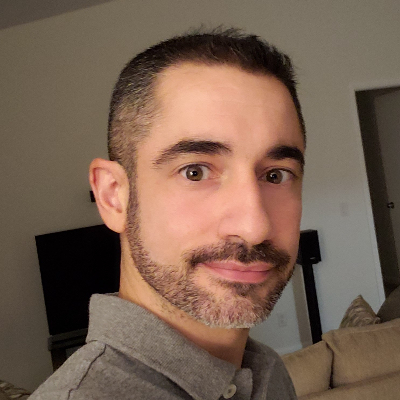 8.70
This is perhaps the best installment in the series. The main game will take approximately 20 hours and it's fun from start to finish. The controls are great and the game takes place in a hotel. Each floor is very unique. It's not just a boring mansion with hallways and rooms. The graphics and sound effects are extremely polished and impressive. The puzzles are very interesting, although I had to get guidance on a few of them, which I couldn't figure out myself. But I really enjoyed the game.
9.00
All in all, did I enjoy it? Of course, I did! Luigi's Mansion 3 is the perfect mix between spooky and fun gameplay, suitable for fans of any age. The mass amount of variation continuously keeps the game feeling fresh as you play. The option for co-operative play also adds another layer to the game, increasing the replayability further.
Luigi's Mansion 3 doesn't get the series where it needs to be, but it certainly moves it closer to that goal. The game oozes charm in every way possible. And speaking of ooze, Gooigi is a great addition for single players and co-op fans alike. Combat is simplified though, and puzzles can become quite frustrating and tedious. The game also likes to rain on your parade a bit too often as well, tossing roadblocks in your way when a bit of celebration or relaxation is more in need. If this sounds passable to you though, you're in for a truly spooky treat.
8.00
Luigi's Mansion 3 is far and away the best entry in the series. It uses a familiar formula with a unique twist to create a single player adventure worthy of the quality we come to expect from Nintendo's first party lineup. The stellar animation and presentation are unmatched, and the addition of co-op play is a huge bonus. Nintendo continues to deliver exemplary titles for its newest console. It almost feels like they can do no wrong on Switch. Yet another game that Switch owners should not miss out on.