Switch
Little Nightmares: Complete Edition
8.25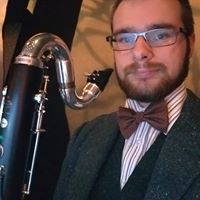 8.00
I thoroughly enjoyed playing this game. I wouldn't necessarily call it horror, so if your looking to be scared out of your mind, you can come back to this one. The stealth parts of this game are very well done and create a lot of tension.
Aggregate Gamer Reviews
At the end of the day, Little Nightmares is fantastic. It is absolutely beautiful, with some of the best visuals and lighting on models in recent memory. Great moments of immersion happen with its fun, creepy characters paired with great sound design and HD rumble. And the puzzles aren't bad. It does hiccup with a few control issues and puzzle-design mishaps, but I still think it's worth playing through if you're interested. Just be sure to have a small light on nearby.
6.00
Little Nightmares boasts some superb character and environment design, and exceptional sound too, with parts of the Maw screaming as if the ship was a gigantic bionic seafarer. Its story is compellingly told, and the way the main game connects with the DLC is immensely rewarding. But you never really feel like you have full control of Six, and the long breaks between restarts can dump you into a painful loop of spending less time in the game than you do in loading screens.
9.00
Little Nightmares: Complete Edition is the type of game that will train you to live in the shadows, only for it to drag you out into the blinding spotlight. Its clever mix of visual storytelling and careful interaction makes it one of the most atmospheric titles that you can find on the Nintendo Switch. Just the dancing flame from Six's petrol lighter would take me back to lying in bed as a kid, watching the shadow of the outside world crawl across my bedroom walls.