Switch
LEGRAND LEGACY: Tale of the Fatebounds
NA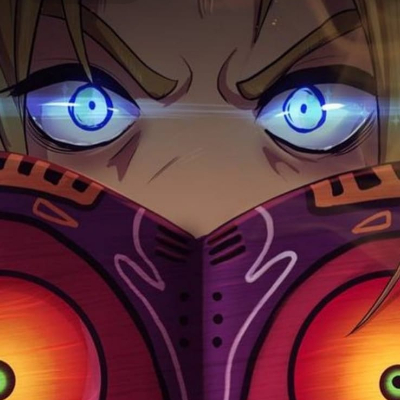 6.50
The story starts with some questions, your main character have amnesia and you just know it exist a war between two nations. It exist a prophecy in which a group of heroes called the Fatebound will bring peace of Legrand and end the war. Fatebound first have to pass some trials to understand that Fatebound have to be focused just of the benefits of Legrands future instead of its own good. The group just agree for the good of the trial, but after the trial they still walking by its own ambitions. They don't really learn anything during the trials. During all the game Fatebound is always fighting and arguing.
The love relationship between Aria and Finn is forced and with any good statement. Aria is just a selfish person that later in the story said to Finn she wants to change and be better. But she keeps going a selfish person who don't really care anything. The relation between Eris and Finn is well structured but...
The gameplay is really good is a base turn with QE. Depending how good you press the QE it could be critical, good or weak attack. It doesn't have magic, so your special attacks unlimited, and also it has this dynamic called AP in which its a super special and strong attack. The AP will be filled by attacking enemies or sleeping in the Inns. It also have war gameplay in which is a base turn like a chess game, just have to be careful with the advantage and disadvantage of your units.
The ending... God no!!! The ending is terrible, it feels like the developers didn't have more time and just close everything forced. This makes to leaving making so many questions it isn't satisfactory see the ending. It also have a secret ending, but either it gives you a good closure. Just gives you more questions and unsatisfactory.
It is really frustrating because Legrand Legacy have the potential to be a great indie RPG game, but it has many things to get better.
In resume:
It is not a bad game either the best
It is a hard RPG with lot dialogue
The gameplay is really innovating and fun, I had my doubts but it was really fun.
The story and characters are not the best
You should try this game at least once, but don't have great expectations
Aggregate Gamer Reviews
6.50
Legrand Legacy: Tale of the Fatebounds is what it claims to be: a role-playing game that feels old, for better or for worse. It won't wow you with storytelling or world-building, but the combat is serviceable, if not remarkably challenging. If you're a fan of old-school Japanese role-playing games, you'll find something to enjoy here. Just know that you're in for a game that, much like it claims to, feels dated.
7.00
Legrand Legacy: Tale of the Fatebounds spends a little too much time reminiscing over the past than looking forwards and carving out its own journey, and as a result, it doesn't really bring anything new to the table at which its inspirations sit. Still, while its random QTEs do make battles more of a game of chance than they need to be, there's enough heft to the story, the characters, and the beauty of its setting to help save it from disappearing into obscurity.
7.00
Legrand Legacy: Tale of the Fatebounds presents a compelling and mature story to sit through, served by classic, though effective, game systems, all easily comparable to the classics of the 32-bit era that it tries to pay homage to. Production values are perfectly fitting for the kind of budget that went into making this project a reality, and there's a good level of competence shown in the art department with good looking character art, and a great soundtrack complementing the foreboding atmosphere of the world of Legrand.