Switch
Immortals: Fenyx Rising
Gamer Reviews
2709 Reviews
9.34
NA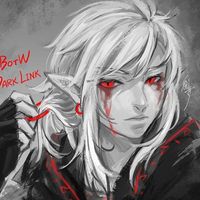 10.00
I picked it on switch because I love the switch. But this game fits on the switch so much. Ya you can play it on xbox or PS but you can play this amazing game anywhere. If you love or liked or enjoy the legend of Zelda breath of wild, I believe you would love this game
Aggregate Gamer Reviews
7.00
Immortals Fenyx Rising tries to capture lightning in a bottle with its Breath of the Wild-inspired gameplay, but ends up being more of a lightning thief; it's not as nice to look at and the puzzles aren't as satisfying. Still, the combat is fun, the storytelling is excellent and, despite not being anywhere near as polished as Nintendo's 2017 effort, it certainly does a passable impression.
8.00
Ultimately, Immortals Fenyx Rising is a delight to play. Its focus on being a lighthearted take on Greek mythology is appreciated, especially since Ubisoft has mostly reserved its open world formula games for franchises that take themselves a bit too seriously. While the comedic tone and constant banter between all the characters won't strike a chord with everyone, it's certainly bound to make someone smile, and even chuckle at its most cringiest writing.
Immortals: Fenyx Rising is overall a great game that I'm excited to keep coming back to, but the Switch version is such a disappointment that I'm strongly considering starting my entire playthrough over on another platform. I love the setting based in Greek mythology, and I've been enjoying the adventure almost non-stop, only ever getting bored during the icon hunt whenever I reach a new area once every couple of hours.