Switch
Hyrule Warriors: Age of Calamity
Gamer Reviews
17074 Reviews
9.60
NA
This exciting prequel to The Legend of Zelda: Breath of the Wild takes place in a Hyrule of the past, telling the story of the calamity 100 years before BOTW takes place.
The game focusses heavily on the fighting aspect seen in BOTW. With stunning graphics, bold new gameplay, and new characters to play as, fight your way in your favourite locations as you try to save Hyrule from its inevitable doom.
While the game is vastly different from BOTW, and the controls can take some time to get used to, this game is a great addition to your game arsenal.
After a month-long hiatus in Nintendo Switch, I've finally decided to get my console and buy this game in the nearest store that we have. I saw the trailer of this game and got interested in the Mosou style combat which is one of my favorite genres. Hyrule Warriors Age of Calamity is a good way to refresh your memory with the Switch's masterpiece, a breath of the wild. Although this is a prequel and you already know what will happen in the end, It still surprised me how well the story was pulled off without even spoiling too much. You should play this game if you enjoyed playing the BOTW. trust me, the characters and their backstory will blow your mind. The varieties with different attacks, weapons, and combos are too satisfying. It is almost a miracle that this game runs well on a tiny console Switch. Kudos to Nintendo for another masterpiece.
VISUALS
Artistry: 10/12
Technical Merit: 6/8
SOUND DESIGN
Music: 10/12
Sound Effects & Vocals: 6/8
INTERACTION
Control & Interface: 8/8
Player Agency: 8/8
Accessibility: 4/4
MECHANICS
Feedback & Fun: 8/10
Depth: 3/5
Variety: 5/5
CHARACTER
Narrative: 8/8
Heart: 5/6
Originality: 4/6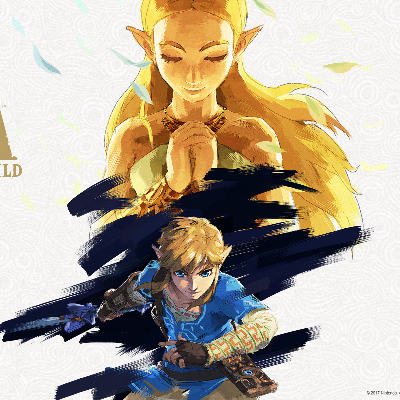 9.00
The first game I reached 100%.
Age of calamity feels like a true Zelda game which is emphaized by the prequel story, unique character moveset ang true breath of the wild elements.
The combat is fun and the world is appreciable, the positioning of quests on the map is also interesting.
What makes this game great is when you played Breath of the Wild, the workd really feels familiar and you'll enjoy it more.
9.00
Maybe Age of Calamity is a stop-gap to tide fans over until Breath of the Wild 2, but no effort was spared in making it a quality game. If you can't stand musou combat, yeah, it might be better to pass on Age of Calamity. Fighting is more in-depth, but it's still a Warriors game at heart. If you're fine with that or love Zelda, Age of Calamity is a must-have.
8.60
Thankfully, all you really need going into Age of Calamity is a love of cleaving through armies and the patience to see its more monotonous segments through to their end. So long as you know what you're getting into, it's far more exhilarating than sluggish — and prior knowledge of Breath of the Wild isn't among the necessities.
7.50
Hyrule Warriors: Age of Calamity looks a lot like Breath of the Wild, but it lacks the exploration and puzzle-solving elements that define the mainline Legend of Zelda series. Age of Calamity may not resemble a traditional Zelda game, but it's not a bad time.