Switch
Hyper Light Drifter - Special Edition
NA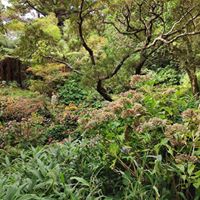 9.20
One of the first indies I'd played and I loved it at the time. Excited to give it another pass, hopefully it stands up.
Aggregate Gamer Reviews
9.00
If you groan every time you see another 2D action-RPG on the Nintendo eShop, don't be dissuaded by Hyper Light Drifter: Special Edition. While it borrows from the Zelda blueprint and games that have followed, it is packaged so perfectly that it stands above the rest. The depth of its vivid world goes beyond what you see on your screen. There's more lurking there, and you'll want to discover it all.
9.50
Hyper Light Drifter is simply a must-play title. The Nintendo Switch version features a few exclusive features so in my mind, it's the 'definitive version' at this point. While I initially had some frame-rate issues (some in single-player mode, while most were in the co-op mode), the 1.2.0 patch on the Nintendo Switch helped out tremendously. I didn't recall any issues after the patch.
9.00
Hyper Light Drifter: Special Edition finally puts Heart Machine's obtuse yet engaging throwback where it belongs - in portable Nintendo form - and it makes for the definitive version. With a handful of exclusive features, a two-year-old game suddenly feels new and fresh - and with a silky smooth frame rate and every boss, secret and upgrade from the original here for you to experience, the Nintendo Switch's indie library just got even better.