Switch
Horizon Chase Turbo
NA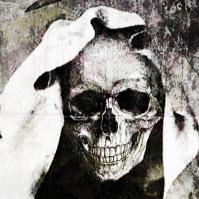 4.20
Its not a bad game, it can be fun, but objectively speaking, its the same experience throughout, which can be good for purists but I think the general gamer would prefer more. I love racers and this one is Meh for me because its the exact same experience over and over. The game is so linear that sometimes it feels suffocating, compared to other racers that give you plenty of other options. I want to stress that its NOT a bad game, and while I am giving it under the average 5, it is because I wish there was more unique experiences that it offered. It can get boring, man. Wipeout HD at least had weapons and that game is linear. Fast RMX has this shortcoming too but its more exciting with its setting and two color mechanic for boosting.
Aggregate Gamer Reviews
8.00
All in all, Horizon Chase Turbo is a great title for all gamers suffering from the acute nostalgia, as well as for those others who wish to test their driving proves with a true retro-styled no holds barred arcade racer.
9.00
If you've been craving an arcade racer for your Switch, look no further. Horizon Chase Turbo is a hugely enjoyable love letter to a gaming era when the cars were fast, the music was catchy, the action was smooth and the sky was bluer than an Eddie Murphy stand-up routine. Its enormous selection of tracks, addictive World Tour mode and excellent local multiplayer make it an absolute must-have for anyone even remotely interested in the genre.
6.00
Horizon Chase Turbo is a slick, polished, pulsating love-letter to the arcade racing games of yesteryear. It's just a shame that in a genre known best for what felt like endless rolling roads, what's on offer here – thanks to its transition to tracks and unlock-to-progress mechanics – feels rather more repetitive in comparison.