NA
One of the best RPG games I've ever played, if you like games like zelda, this is for you.
9.80
What a fantastic game this is - surely a milestone in gaming history. I went into this not expecting much, and came out a different gamer. Wow! Everything in it is just sublime - the atmosphere, the music, the progression system, the charms, the lore, the artwork, gameplay is sharp as a needle - it's just superb. One of the best games I've ever played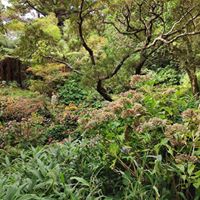 10.00
Perfect to me. Extremely satisfying mechanics and an engrossing world to explore.
9.00
Hollow Knight is a big, beautiful, forbidding Metroidvania that's absolutely thick with detail. From its punchy combat system to its charming art and sound design, this is one of the finest adventures you can have on Nintendo Switch.
10.0
Very challenging; Well-balanced difficulty that never feels unfair; Amazing boss battles; Excellent, varied enemy design; Precise controls for combat and platforming make the moment-to-moment gameplay a blast; Keeps adding new layers to progressively make combat and platforming more complex; Charms add an extra layer of depth and nuance to the proceedings; Vast, layered, interconnected, intertwining map.
8.00
It's deep and rewarding, but also brooding and destructive. It's a shame that, very occasionally, the precise platforming is ruined with a random push of the jump button registering a second too late; resulting in damage from spikes, but you can't have it all, I suppose.