Switch
Guacamelee! Super Turbo Championship Edition
NA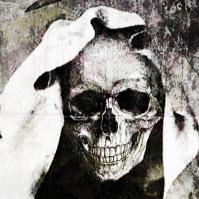 6.50
This game was a joy to play. There's things I liked and things I didn't:
Like:
Core Gameplay feels fluid
Satisfying sense of impact
Throwing enemies and Grapples distinguishes this game
Colors and Setting are attractive
Some boss fights and obstacles are super creative
Character progression feels substantial
Lots of endgame replay value in form of unlockables
Environments stand out for a metroidvania
Coop play capable
Plenty of characters to play as
Dislikes:
Limited music selections. You'll hear the same song a lot.
The dudes who throw red projectiles can hit you while you're in a combo
No combat or aerial recovery, so when you get hit, you just fall to your death unless you land on something.
The game never tells you that you can use all four of your specials once in an aerial combo
The games idea of challenge is literally just throwing waves of enemies at you at some point
The bomb enemies still hitting you if you don't kill them on time is a stupid idea
My average is 5 on a scale of 10. I give this game a 6.5, but it has potential to be way higher because of coop play with siblings, friends, or a spouse. As a multiplayer game where both people are invested, it's like a 7.5. As a stand alone single player and sometimes coop play game, it's still a great pick up
Aggregate Gamer Reviews
9.00
Guacamelee! Super Turbo Championship Edition is a must have title. I found myself having a hard time putting this game down, because of the fun combat, unique world, and fun story. If you haven't played this yet, you should, and if you have, now is the perfect time to pick up this fun metroidvania again, and revisit Juan's adventures one more time.
8.00
Despite the passage of time, this colourful indie effort doesn't show its age and fits the portability of Switch down to the ground. If you've played it already on Wii U there's very little here to convince you to double dip (unless, of course, you've only played the 2013 version) - bar the ability to play in handheld mode - but if you've somehow missed this lovely luchador adventure, you'll struggle to find a better platform to play it on.
I really regret not playing Guacamelee when it first released, but from what I understand, the Super Turbo Championship Edition is a massive improvement of an already fantastic game. You can spend hidden silver coins and purchase new outfits that have different effects to give you a different experience (whether easier or more difficult), though I went through the entire game standard. The excellent platforming overwhelmingly overshadows the combat, but the total package is an outright joy to play. Taking me seven hours to beat the game (incompletely), it is on the short side, but the amount of fun you'll have plus the $14.99 price tag will make it well worth picking up.