NA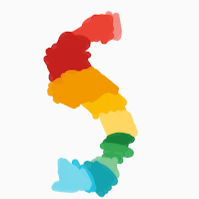 6.60
Good, runs like trash on the switch.
Aggregate Gamer Reviews
8.00
Let's face it – this is probably sitting on your Switch dashboard already, and there it should stay. Epic has delivered the full fat Fortnite: Battle Royale experience on the 'homeheld'. The omission of Save the World is disappointing, and you're sure to notice the framerate difference if you're coming from other consoles, but performance-wise, it's steady and perfectly playable.
I don't think anyone will actually need to read a review in order to be convinced to download Fortnite on the Switch. Its visuals are clearly inferior and it doesn't run at the best of framerates, but this is the best handheld rendition of Fortnite you'll ever find. Epic Games has done a great job porting the hit title to Nintendo's new hardware and despite all of its flaws, I can clearly see this becoming one of the flagship titles for the console.
8.50
Another bit that helps make Fornite's battle royale mode more enjoyable is that it isn't trying to constantly steer you into the act of gambling. There are no loot chests at the moment in the free battle royale mode, just a straight cosmetic shop, and it's further supported by a great (actual season) season pass concept that I've talked about at length in the past that grants you more goodies for leveling up during normal play.