Switch
Fire Emblem Warriors
NA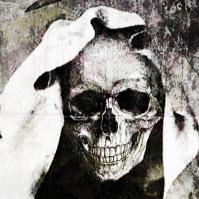 6.00
This is a warriors game that allows you to give your other characters in map commands. That is so useful when you have missions that require you to protect someone or to intercept and enemy. During its time, people preferred Hyrule Warriors and I agree with that when it comes to the diversity of HW's cast. The gameplay shines better in Fire Emblem though because of how it feels like a refinement of the formula. You can level up in Fire Emblem and have only about 16 classes or so to choose from with maybe 20+ characters. Some characters are copies. This game feels fluid and precise with its gameplay and can be above decent at best, but it has a lot of strange ideas. The History map concept for post-story play is kind of tedious. You basically play the stories of old games in an extremely simplified manner to unlock other characters or skins—like a female version of a particular character. It feels underwhelming and sometimes borders on feeling like a chore. It's fun making your team stronger but sometimes I don't wanna have to use an archer cause I don't like them, character-wise, yet the map I'm about to try demands only archers. The weapon forging system is also very stale. It's a lot of menu hopping and management and none of it ever felt too engaging because the weapons are bland and all look the same, save for the hero weapons. It's a decent game and I hope they make a second one, but it does feel a bit empty without the dlc characters. Great gameplay, but clumsy menu management and bland endgame.
Aggregate Gamer Reviews
7.50
Fire Emblem Warriors is an exemplary marriage of two series. It's recognizably Fire Emblem, unabashedly Warriors, and all in a way that fits together and feels perfectly complementary to each. Although the game's storytelling and technical prowess fall short, there's no denying that Fire Emblem Warriors is an energetic, familiar kind of fun.
8.00
The malleable quality of Fire Emblem's weapons-triangle and pairing systems make them a natural fit for the hack n' slash genre. Even when I could barely tell what was going on on the crowded battlefield and my troops were a little too codependent, I enjoyed directing the action and jumping in to be part of the carnage. And while Fire Emblem Warriors makes poor use of the Fire Emblem universe's story and history, we still get traces of the relationships between the characters that make it memorable.