Switch
Fire Emblem: Three Houses
Gamer Reviews
7399 Reviews
9.38
NA
10.00
Three Houses obviously took inspiration from Genealogy of the Holy War, which is great. The removal of weapon triangle is a bit disappointing at first, but the introduction of new mechanics clearly make up for it. Battalions and gambits add more to how a player can develop a game plan, especially on maddening mode. Storywise, I love how it sets up different routes, depending on which house you choose. The idea that no one path has "the answer to everything" makes it worth to play this game more than once.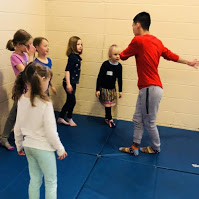 9.50
Heartbreaking, bittersweet, and really satisfying. Unlike all of the other 3DS Fire Emblem titles where after you marry your shipped waifu and end up with a child a continuance of the game, Three Houses does not give you that option in the game. I probably spent 70+ hours on my first play-through of the game without seeking help from the internet aside from the gifts & favorites of each character and trying to add all of them onto my team. Three Houses was the very first RPG I played on the Switch and I'm glad I played it all the way through and saw it till the very end. A solid 8/10 for me!

10.00
A fantastic game for new and oldschool fire emblem fans.
9.00
Fire Emblem: Three Houses doesn't change how it plays on the battlefield, but its greatest advancements lie in the moments between the horror of war. The bonds forged between comrades in arms, the drive to really get to know the cast who you spill blood with and the opportunity to truly learn about the finality of death all combine across a vast and sweeping fantasy epic that'll leave you breathless by the time the credits finally roll.
9.00
Fire Emblem: Three Houses is unrivaled in its scope and execution on Nintendo Switch to resoundingly deliver strategic perfection, whether at home or on the move. With a memorable cast of characters each with their own motivations – complemented with remarkable voice acting – it is the meticulous worldbuilding that elevates it to become one of the best games available on the portable home console. More than that, it's Fire Emblem at its very best.
9.00
There were characters I didn't talk to enough, students I didn't recruit, and far more effective ways to train my units. A second playthrough treads familiar ground in the beginning, but after learning and growing so much in the first, it feels fresh, too. That speaks to Three Houses' mechanical complexity and depth as well as the connections it fosters with its characters--and whether you're managing inventories or battlefields, it's the kind of game that's hard to put down, even when it's over.