Switch
Fire Emblem: Three Houses
Gamer Reviews
8253 Reviews
9.38
NA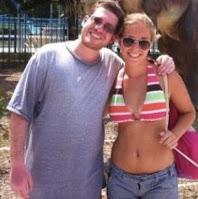 10.00
The Greatest Tactical JRPG of All Time with Great Gameplay, Story, Music, Voice Acting with 3 Different Houses to Choose From and 4 Different Outcomes and endings with Different Boss fights and I only Played Edelgard Black Eagles 🦅 House with both outcomes of choosing Edelgard Side wish I think is the Good Side and Rhea Side wish I think is the Evil Side of Church of Seiros lead by Rhea. Can't Wait to Play The Blue Lions 🦁 Lead By Dimitri and The Golden Deers 🦌 Lead By Claude. The Protagonist Name is Byleth Male or Female and You're The Professor 👩‍🏫 of the Monastery's Officers Academy which is the Home of the Church ⛪️ of Seiros. Byleth is The only person besides the Legendary Nemesis to Wield The Sword 🗡 of the Creator: which is a Powerful Hero's Relic. There's a lot of Relics and Crested that Turn People into monsters in the game and Rhea can Turn into a Dragon 🐉. The Death Knight/Jeritza A Weirdo that want to Fight you to the Death and the Flame 🔥 Emperor/Edelgard The Princess 👸 and Future Ruler of The Adrestian Empire with her Good Reasons to Steal the Crested from The Church of Seiros.
GamePlay: 10
Story: 10
Voice Acting: 10
Music: 9
Graphics: 8
8.50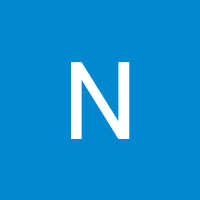 8.00
Decent SRPG even if it's graphics can be a bit dated
9.00
Fire Emblem: Three Houses soars on to Switch with a fully-realized school setting, deep character customization, and multiple full-length campaigns. While it loses momentum in the second half, it still manages to come off as a striking reinvention of the well-worn Fire Emblem formula. That makes its first real console appearance in more than a decade a triumph.
8.80
Perhaps all of this only hardens you against this game. The romance options, the school setting, the oceans of side gigs, and the addition of Battalions all might feel like perversions of a pure Fire Emblem vision. For me, all the extraneous systems are simply ignored, so that I may devote more time to what I love.
9.00
Fire Emblem: Three Houses doesn't change how it plays on the battlefield, but its greatest advancements lie in the moments between the horror of war. The bonds forged between comrades in arms, the drive to really get to know the cast who you spill blood with and the opportunity to truly learn about the finality of death all combine across a vast and sweeping fantasy epic that'll leave you breathless by the time the credits finally roll.