Switch
FINAL FANTASY XV POCKET EDITION HD
NA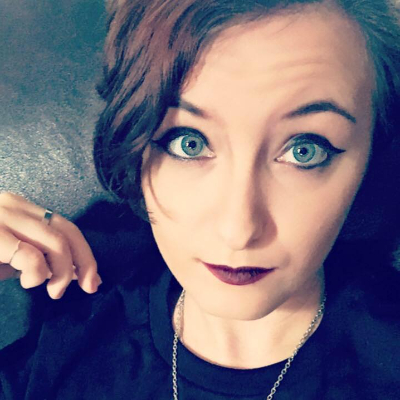 8.50
So this game was originally released as a mobile game in order to get people to still experience FFXV. I can respect that.
I do think it's a great way of distilling a sprawling Final Fantasy experience down to the main story, and I find it a fun little time. The art style is a little rough to look at, but it's not awful. It has a charm.
In terms of story, I really like FFXV. It's an interesting take on the FF formula, and the relationships between the main characters is really compelling for me. The chemistry between the main four boys is really good, and I felt invested in their stories. The main romance is kind of stale for me, but there's some interesting things there. The overall conflict is also very interesting.
Overall, this is a really nice little way of engaging with and experiencing the story of this sprawling FF game without having to invest into all the side quests and experiences, and especially is great on the Switch system as a handheld experience.
Aggregate Gamer Reviews
Final Fantasy XV Pocket Edition HD is definitely not the Final Fantasy XV Switch owners were hoping for. I know the Switch can't handle the original game itself due to its weak hardware, but I doubt this can be considered a consolation prize for fans. The atrocious art style, technical issues, and reduced amount of content aren't pleasant in any way. It's not exactly bad in the literal sense of the word, since there's still a good story in here and an occasionally fun combat system, but I would have expected a lot more from Square Enix. If I were you, I'd just wait until proper Final Fantasy games like IX come out for the system. If you want to enjoy this specific iteration, I'd say just grab the actual mobile version instead.
8.00
Personally, I'm delighted that Final Fantasy XV Pocket Edition has made its way to consoles. It may not have the cutting-edge visuals of its full-fledged source material, or its open world, but it certainly has its soul. It distils the important bits of Final Fantasy XV into a more concise package that's easier to pick up and play. So, whether you make it the only way you experience Final Fantasy XV's story or a companion piece to the main event, it's worth doing.
6.00
There's very little reason to give Pocket Edition HD a go if you've already played Final Fantasy XV, and if you haven't, we'd give this a tenuous recommendation at best. There are many moments where the live-action combat is satisfying and the cutesy visuals are charming, but this is hardly something that we'd say should be close to the top of your wish list.