Switch
Final Fantasy VIII Remastered
NA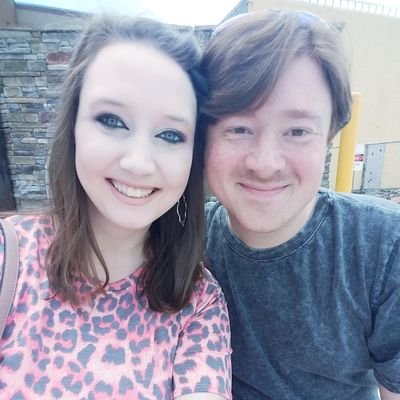 8.50
Final Fantasy VIII is a game I hold very close to my heart. Being the first game I ever played on the original PlayStation, the introduction cutscene blew my pre-teen brain away. So, going into this Remastered version of Final Fantasy VIII, I got exactly what I wanted out of it and so this review is for those that were fans of the original and want to know if this version is worth picking up.
So, this game has two wonderful things that it has done: completely remastered character models, and a way to speed up combat, a lot. The speed up is completely optional but I found myself in love with this functionality. Everything else is in tact except for what it probably my biggest issue with this version: the soundtrack. I'll get into these 3 changes now.
The character models have been completely redone for this game and they are actually incredible and jarring when you see that the pre-rendered background have been completely untouched. I love this addition though because the characters just look really good, and I like just seeing all of my favorite RPG characters glow up with new representation. It's novel, but effective for me.
This version has two "cheat" features if you want to call them that. One really is a cheat as it completely restores to party's HP at the click of a button. I found myself never using this feature but its there if you just want to rush through the story with no challenge. The second feature is a x3 speed up feature. This is a game changer for Final Fantasy VIII Remastered as it makes the Draw System FAR less tedious than it used to be. Just being able to skip GF and Draw animations is amazing and cuts down so much waiting around for the characters to perform their actions. I used this feature constantly and it made a game I loved, even more fun to play.
Now lets talk about the soundtrack... The original Final Fantasy VIII soundtrack is nothing short of a masterpiece. It's my favorite video game soundtrack of all time by far. This Remastered version, for whatever reason, decided to use some of the PC version's MIDI sound font for a portion of its music and I can't for the life of me figure out why. Most of the time is fine, but some tracks just sound plain awful when you remember how good the original sounded. I'm just baffled by this decision as it could not have been difficult to get the original soundtrack on here. The PC version's soundtrack is SO bad at times and it's a crime to have made it part of what is likely the definitive version of one of my all time favorite games.
Apart from portions of the soundtrack being bad though, Final Fantasy VIII Remastered is still the same game I fell in love with all those years ago with some extra polish and features that add to the experience. It's not going to be for everyone, but for the fans looking to revisit the game, this is a great way to play it.
Aggregate Gamer Reviews
8.00
Final Fantasy VIII may still be deeply flawed, but the speed boost makes the worst bits bearable. Then, and only then, is the game's ridiculius brilliance allowed to shine through. I still hate Laguna, though. Even 20 years apart won't change my mind on that.
7.00
Cool new ideas like Guardian Forces and Triple Triad are hamstrung by an absolutely wack story and the tedium of the Draw system, making for an experience that's great in some regards and not so great in others. Taken as a whole, however, Final Fantasy VIII Remastered proves to be a fun and enjoyable romp through the weirder side of the Final Fantasy series, notably bolstered by the new HD presentation and the inclusion of helpful quality of life features.
9.00
Final Fantasy VIII Remastered is a love letter to fans of the original title. With completely revamped graphics, vastly improved load times, and a host of new customization options, this is the version to pick up.