NA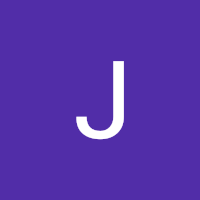 9.50
Aggregate Gamer Reviews
With the big Nintendo-related hack and slash franchises (Fire Emblem and Hyrule Warriors) already present on Switch, the Fate/EXTELLA titles don't usually get a lot of attention. But the Fate series is sneakily popular, largely due to the popularity of the Grand Order mobile game, and fans of Fate will find a good time here. For everyone else, your enjoyment of Fate/EXTELLA: LINK will largely depend on your tolerance for anime stereotypes.
8.00
Fate/Extella Link doesn't provide an experience that's a million miles away from Fate/Extella: The Umbral Star, but pretty much everything about it is just better. Its story is shorter but more entertaining, its combat is massively improved thanks to you having more abilities at your disposal, and it both looks and sounds better too. If you're a fan of the Fate franchise then this game is an absolute must.
8.00
If you've never much been a fan of mindless hack 'n' slash games, we'd say this is a great way to test whether this genre is for you, and if you consider yourself to be a Musou nut, this is one of the best distillations of the concept we've yet seen. Either way, Fate/Extella Link is well worth your time; we'd recommend you add it to your Switch collection at some point.