Switch
Dragon's Dogma: Dark Arisen
NA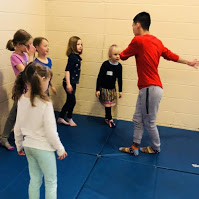 8.80
Although it lacks a storyline, I feel as though Capcom/Dragon's Dogma was going in a direction that a lot of Action RPGs needed to go toward. It's fast-paced, the spell casting/buffs were amazing, boss fights forced you to strategize with your pawns in order to take out tanky/aerial creatures, and just venturing off into the unknown and stumbling upon a cockatrice or dragon made it all the more thrilling and exciting! I know it gets a bad rep for being such an incomplete game, but if it had the opportunity to get repolished and renewed as a new title, I'd play it!

7.00
It's like Skyrim, but more action-oriented. Whereas Skyrim was very open-ended, Dragon's Dogma has opinions. It has auto-targeting/locking and a couple synergy attacks, etc.
Dragon's Dogma is worth playing particularly if you get it on sale, but it's just short of great or classic. Note that there are gore and horror in this game.
Aggregate Gamer Reviews
Dragon's Dogma: Dark Arisen is an amazing game that never really got the credit it deserved. Between being overshadowed by other games that managed to stand out more and overlooked due to superficial comparisons to other games, it's just had a bad run of it.
8.00
If you still find yourself wanting to enter the world of Gransys or haven't yet ventured into it, however, it offers plenty of adventure. Like any game on Switch its portability is a great boon, and while the visuals are clearly compromised when playing in handheld mode they don't detract from Dragon's Dogma: Dark Arisen's brilliantly absorbing gameplay. For action RPG fans that are on the go, it's an absolute must.
Before playing it on Switch, I always understood Dragon's Dogma as one of the most underrated RPGs around. Having played it now, I really hope it doesn't get overshadowed by the big RPGs, whether ports or original content, that are coming out around it. Dark Arisen has some of the most unique systems in modern RPGs, and great combat to go along with it. It's a great adventure, and if they can improve the loads after the inns it'll be essential.