Switch
Dragon's Dogma: Dark Arisen
NA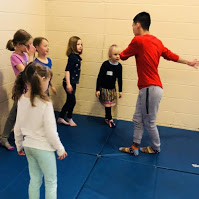 8.80
Although it lacks a storyline, I feel as though Capcom/Dragon's Dogma was going in a direction that a lot of Action RPGs needed to go toward. It's fast-paced, the spell casting/buffs were amazing, boss fights forced you to strategize with your pawns in order to take out tanky/aerial creatures, and just venturing off into the unknown and stumbling upon a cockatrice or dragon made it all the more thrilling and exciting! I know it gets a bad rep for being such an incomplete game, but if it had the opportunity to get repolished and renewed as a new title, I'd play it!

7.00
It's like Skyrim, but more action-oriented. Whereas Skyrim was very open-ended, Dragon's Dogma has opinions. It has auto-targeting/locking and a couple synergy attacks, etc.
Dragon's Dogma is worth playing particularly if you get it on sale, but it's just short of great or classic. Note that there are gore and horror in this game.
Aggregate Gamer Reviews
Dragon's Dogma: Dark Arisen is an amazing game that never really got the credit it deserved. Between being overshadowed by other games that managed to stand out more and overlooked due to superficial comparisons to other games, it's just had a bad run of it.
8.00
While the Nintendo Switch version might not be the ultimate way to play Dragon's Dogma: Dark Arisen if you're worried about graphical quality, it does bring forth its own share of positives. Being portable helps lessen some of the more disappointing aspects of the aging title, such as traveling in its lackluster world. If you've never played the action RPG before, then this is a great place to rectify that and it provides an easy way for veterans to sink some hours into it while killing time on commutes.
8.00
All in all, Dragon's Dogma: Dark Arisen is fun. The combat is enjoyable, the exploration is entertaining, and the story is amusing in a ridiculous sort of way. It's just a great game. It has flaws, including inconsistent difficulty and repetitive content, but on the Switch, these aren't serious enough issues to drag down the excellent gameplay. It's an aging game that you've probably had the chance to play on another system, but it's still incredibly enjoyable, and the Switch's portability arguably makes it the definitive version. Dragon's Dogma on the Switch is a must-have for fans of action-RPGs.