NA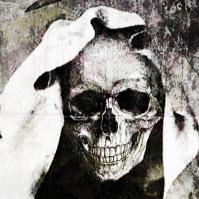 4.00
I have no nostalgia here and am judging the game for what it is today—a dated and objectively not-so-fun video game. PAC man is still fun today, Mario bros is too, but this? As a DQ fan myself, it may seem like blasphemy, but the truth is the truth: random battles suck! They are an awful product of the time because of limitations with the technology. The battle system isn't bad, it's just kind of basic. The fact that the game is short makes it enjoyable and feel like an adventure, but the random battles really makes the game a chore to play a lot. I don't understand how someone can just zone out playing this and "grinding". To me, grinding is not fun. That's not engaging gameplay, it's just not. If I wanted to grind, I would grind something in real life like work or cleaning the house. I'm not trying to be rude or to disrespect DQ, I just want to be honest. DQ needs a remake, as do all the games with random battles so they can be special because they truly are with the iconic art style, music and legacy.
Aggregate Gamer Reviews
7.00
Dragon Quest I, II and III on the Switch are great picks, especially if you enjoyed the recent eleventh entry and wanted to experience the origins of this great series. However, these are ports of the mobile versions with some audio and visual enhancements. So if you have them on your mobile phone already, there is little point in picking them up on the Switch again, unless you really want to play them on your TV in full glory.
6.00
Unfortunately, as much as the modernization improves the original game it still feels primitive compared to current titles. Fans of Dragon Quest who are feeling nostalgic for the original title should check this out as this is the best way to experience it and it isn't a huge time sink. Outside of nostalgia or historical curiosity about early JRPGs, Dragon Quest is a hard sell. Because of nostalgia, binge playing it in a single sitting for the review was enjoyable but this title shows its age and the limitations of the time too much to engage newcomers.
7.00
At the end of the day, the Eldrick trilogy will likely feel too dated for gamers looking to take the first step into the world of Dragon Quest, but the games are definitely worth playing for established franchise fans who haven't already worked through them or are looking for a bit of nostalgia. The mechanics and storytelling techniques are just a bit too old school to win over new fans, but seeing the roots of the now-iconic franchise is a great experience for fans.