Switch
DRAGON QUEST XI S: Echoes of an Elusive Age - Definitive Edition
Gamer Reviews
4521 Reviews
9.62
NA
9.40
It has a great story, each character has a good development and a good option for players to start with the series of Dragon Quest.
For veterans the can play with the 2d version which all the encounters are random. For those who don't like random encounters the can play 3d version which you can decide fight or not.
The post game is a festival grinding to finish the game, but I highly recommend to finish the post game.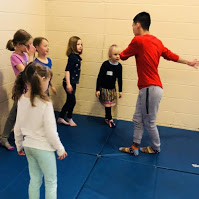 10.00
Easily a 15/10 for me. This game fulfilled all of my expectations and more! I'm currently 80+ hours in the game and I'm still on my first playthrough! I'll be honest, I had no idea what I was getting myself into when I finally got my hands on a copy of the Definitive Edition for the Switch. There were many moments where I got really teary-eyed and had my heartstrings pulled. I'm sorry, LoZ: BOTW fans, Dragon Quest XI won me over time, and time the more I continued with the game and progressed through the story. Dragon Quest has always been amazing when it came to story-telling and staying true to the open-world Adventure role-playing theme. Looking forward to finishing this astounding game!
While a straight port of Dragon Quest XI with the perk of playing portably on Switch would have been enticing enough, Square Enix went not just the extra mile, but many extra miles with the content rich Dragon Quest XI S: Echoes of an Elusive Age – Definitive Edition.
10.0
Dragon Quest XI is, without a doubt, worth a playthrough. Square isn't lying about Dragon Quest XI S being the 'definitive edition' either–if you have a Switch, this version is by far the best one to pick up. If you're a fan of RPGs, grabbing Dragon Quest XI S: Echoes of an Elusive Age Definitive Edition is a no-brainer, and even if you've already played through the game once, it might be worth considering the Switch version for all the new additions.
9.60
Overall, there are not many negative things I can say about Dragon Quest XI S: Echoes of an Elusive Age - Definitive Edition. This version took the foundation of an already truly excellent RPG experience and built upon it further, offering new features and quality of life improvements along the way. I poured over a hundred and twelve hours into Dragon Quest XI S, which is more than I've spent on any other RPG recently, and I never once looked back with regret as I wholeheartedly fell in love with the gameplay and story.