Switch
DRAGON QUEST II: Luminaries of the Legendary Line
NA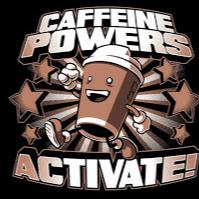 7.80
Dragon Quest II (SWITCH) Review
This review will be pretty short and sweet. I've found that writing reviews after finishing games has given me a nice sense of closure and an opportunity to give some thought to what I liked and didn't like.
For this review, I'm going to try to balance knowledge of the fact that this game was originally released a very long time ago with the fact that it has been remade and I need to maintain somewhat of a contemporary standard for proper comparing and contrasting. Spoilers, if any, should be very light.
The premise of this game is fantastic and more fun if you've played the first DQ/DW. Basically, the main player is the descendant of the original DQ hero. The world once again is taken over by an evil being and you need to track down some fellow heroes to take him down.
Moving around is fun and easy and the graphics are smooth and bright. The game begins quite linear then TOTALLY opens up. I give the game lots of credit for this as it wasn't super common at the time of original release. This is what truly makes an RPG fun in my opinion. However, there is little to point the player in the right direction. Initially, I found this frustrating. Upon cooling down from my frustration, I took a deep breath, reminded myself I've been spoiled by current games, and I took off exploring. I began taking notes on hints that people were giving me and directions to take in deeper and more confusing dungeons.
Once I accepted the open-nature of the game, I had an absolute blast exploring, battling, and figuring out what the heck to do.
Combat was cool. Old-school turn based with a Warrior, Mage/Healer, and a dude who could do both. Strategy played a decent role if you were in a tough area, but leveling enough could almost always overcome strategy in battle.
Last complaint is I wish I could carry more items at once. The game dealt with this a little by allowing storage of items (and Money) at a bank, but it was a pain here and there. Had to dispose of a lot of things.
Other than that, Dragon Quest II was a solid RPG, a Solid remake, and a fun game overall. Took me about 18ish hours to beat.
Final score is 7.75/10
Aggregate Gamer Reviews
6.00
Overall, Dragon Quest II is a port of a port that's just 'fair'. It's an old-school RPG with some enhanced graphics to give it a slightly fresher feel, but the framerate is choppy and jarring. It's not the first time we've seen this re-released, though if you're a fan outside of Japan – particularly in Europe or Australia – this version of a classic RPG might still be a treat for you.
7.00
The Dragon Quest 1-3 Collection is a solid, if bare-bones, port of the JRPGs that started it all. The games are nostalgic trips down memory lane mixed with some frustrating relics of video games of yore. If you've ever wanted to experience where it all began, this is the best way to do it. Since this collection was released at the same time as Dragon Quest XI S, it's tough to recommend it over the new hotness. Sometimes, though, you just want to sit down and slip into a comfortable classic, and Dragon Quest is made for that.
7.00
Dragon Quest and its next two sequels, Dragon Quest II and III, are historic JRPGs, with a special place in the hearts of many of we NES veterans. A re-release of these three classics coincides with a release of the newest entry in the series and capitalizes on nostalgia that the games engender. By and large, the re-release does the series justice, and gives an opportunity for a new generation to enjoy experiences from the early days of video gaming – for better or for worse.