NA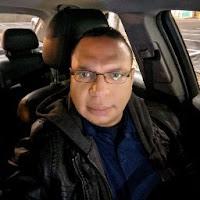 9.00
As someone who has this on Xbox One S, this game comparatively runs horrible on the Switch. Though in the sense of the Switch even being able to run it, it's fantastic, in a way - impressive that they were able to get this game running in it's entirety on Switch. I've probably been spoiled by playing this off of a more powerful console (and off of a slower, bargain 5200 RPM external HDD at that), but the experience is noticably different in frame rate, though as a lifelong console gamer, I can appreciate the effort that went into the mostly steady 30 FPS; which is understandable as the Switch is obviously somewhat of a lightweight for AAA third party games. If you've only ever played this on Switch, or only have a Switch and are looking forward to playing it, I'm sure it'll a delight for you. 9 for the incredible effort made for this port.
Side note: I encountered a glaring fault when trying to play for the first time, the game would not let me log into my existing Bethesda.net account at all (I'm logged into a bunch of other Bethesda titles, maybe I reached a limit? I don't know?). After an hour and a half of Googling and Binging and checking Bethesda's website, I saw no other option but to have to create an entirely new Bethesda.net account to simply log in and play. Stupidly inconvenient and it appears that once logged in to DE on Switch, you can't log out and back into your other account.
Aggregate Gamer Reviews
8.00
The Switch port is still thrilling and has an addictive combat loop with incredible pacing yet it's inherently held back enough by the platform's weaknesses to make it the least appealing version. It's a novelty to rip and tear on the go, but it's questionable how, well, novel that novelty really is. It runs Doom… sorta.
7.00
The air-dashing, grappling, and tons of unlockable stuff is cool, and Doomguy's personal quarters in his weird spaceship/castle gimmick is pretty funny. But while there's nothing outright bad or poorly crafted in DOOM Eternal, the direction id Software chose to head here just reeks of AAA homogeny. The last game had teeth; DOOM Eternal feels like it sold out a little.
7.50
DOOM Eternal on Nintendo Switch is a mechanically smooth experience to play. Combat feels tight, controls are decent and it runs smoothly. It's one of the most impressive shooters of this generation and the fact that I can play it on a handheld device is exceptionally impressive.