6.00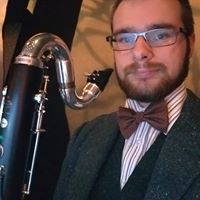 6.00
It's a pretty good short game. A few good jump scares and story isn't too bad, just don't expect too much. The ending scene didn't really fit in with the game.
Aggregate Gamer Reviews
4.00
On a platform that is destined to become almost overcrowded with colourful, vibrant, 'happy' games, having a burst of horror as an option is very welcome indeed. Unfortunately, this isn't the game to showcase the genre, nor is it one to showcase games in general.
5.00
Ultimately, Don't Knock Twice is the type of game that the Switch does not currently have a lot of, and for that alone, some might be inclined to try it out. It's cheap to buy and it takes less than two hours to complete, so for those that enjoyed the movie then this can be a decent companion. For everybody else, I feel there is far too little to fully enjoy the experience. There is little to no replay value, once you've finished the game, there is no reason to go back.
3.00
The scariest thing about Don't Knock Twice is how poorly it plays on the Nintendo Switch. Constant stuttering, clipping, and lag shatter immersion before it can even happen. Without the novelty of virtual reality, the manor is just another haunted house with bland puzzles to pad a painfully short campaign. Gameplay boils down to interacting with as many objects as possible in order to find the right item to proceed over and over again.