Switch
Divinity: Original Sin 2 - Definitive Edition
NA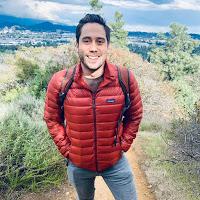 9.60
What an amazing game. One of my favorites on the Switch. I was hesitant to play a dense isometric rpg, but after giving it a shot for a couple hours I got hooked and didn't put it down until 100+ hours later. It's so amazingly crafted, with endless depth and options and a fantastic battle system. My wife isn't much of a gamer but she enjoys board games, chess, Age of Empires style games, and once I introduced her to this she fell in love with it too. We ended up picking it up on PS4 so we could play in co-op - unfortunately Switch doesn't have co-op :(
The customization is just so engaging, and makes for great multiple play-throughs. My two other favorite games on the system are Witcher and BotW, which although this is different as it isn't action based, it provides the same or deeper level of engaging exploration, and deep open world fun.
Literally the only small cons I have are I wish the characters could run (they just lightly jog and there's a lot of world to explore) and the inventory management can be a little clunky. But otherwise a near perfect gaming experience.
9.70
10.00
9.50
An incredible port of an incredible game, Divinity: Original Sin 2 is just as ground-breaking and clever as it was on PC while running impressively well on the Switch's lower-end spec.
Divinity: Original Sin II on the Switch does a wonderful job of staying true to the original PC and console versions with no major drawbacks, despite the Switch's hardware downgrade, even if the menus can be their own mini-boss.
10.0
From lonely farmhouses through pitched battles with gods in far-flung dimensions, Divinity: Original Sin II is one of the most captivating role-playing games ever made in both its original and Definitive incarnations, with the latter proving that even the most complicated role-players can be ported successfully to gamepad-limited consoles. This immaculately conceived and emotion-wrought fantasy world, topped by brilliant tactical combat, make it one of the finest games of recent years, and it remains an instant classic in the pantheon of RPG greats.