Switch
Divinity: Original Sin 2 - Definitive Edition
NA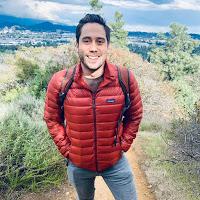 9.60
What an amazing game. One of my favorites on the Switch. I was hesitant to play a dense isometric rpg, but after giving it a shot for a couple hours I got hooked and didn't put it down until 100+ hours later. It's so amazingly crafted, with endless depth and options and a fantastic battle system. My wife isn't much of a gamer but she enjoys board games, chess, Age of Empires style games, and once I introduced her to this she fell in love with it too. We ended up picking it up on PS4 so we could play in co-op - unfortunately Switch doesn't have co-op :(
The customization is just so engaging, and makes for great multiple play-throughs. My two other favorite games on the system are Witcher and BotW, which although this is different as it isn't action based, it provides the same or deeper level of engaging exploration, and deep open world fun.
Literally the only small cons I have are I wish the characters could run (they just lightly jog and there's a lot of world to explore) and the inventory management can be a little clunky. But otherwise a near perfect gaming experience.
9.70
10.00
9.50
An incredible port of an incredible game, Divinity: Original Sin 2 is just as ground-breaking and clever as it was on PC while running impressively well on the Switch's lower-end spec.
I thoroughly enjoyed my experience but still felt shaky on mechanics nearly 60 hours in. I spent hours scouring vague message boards for a foothold. I didn't find what I assume to be the main plot until I bombed a wall in a dungeon around hour 40. Divinity begs for multiple 100+ hour replays, a quest I'd gladly accept if time allowed. If anyone is looking for what I feel comfortable calling the biggest game on Switch, Divinity: Original Sin II Definitive Edition deserves your attention.
8.50
Even if you don't have a PC, DOS 2 is still worth the look. It's too funny, too unique, and too unpredictable to miss, and the Switch port, while flawed, offers an adequate way of experiencing it.