6.90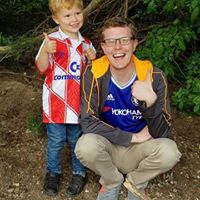 6.90
Decent but not enough polish. Should of updated some of issues that are still in game from original release years ago
6.00
It definitely wears its shortcomings on its sleeve, and a few tweaks would have made this a much better playing game in 2019. But the original still has merit thanks to the fantastic combat system that would not only be the basis for the rest of the series, but the genre as a whole.
8.00
Like many ports of some of the big games from the past two console generations, the appeal of Devil May Cry is that it's now available in portable form. There's nothing new here to tempt older fans otherwise, but what they'll find here is familiar. The switching of aspect ratios is odd, and the fixed camera angles and more puzzle-oriented focus will throw off some people, but for everyone who hasn't done so before, this is still a solid action game that's worth checking out.
Devil May Cry was the pioneer for character action games and despite being released 18 years ago, it still manages to stand tall among more contemporary counterparts. It certainly shows its age, most specifically in the dated platforming and at times jarring camera changes. Yet, when it comes down to pulling off combos and looking cool as hell, it hits the mark, still feeling fresh all these years later.