Switch
Darksiders II: Deathinitive Edition
Trailer, Gameplay, & Screenshots
About this game
Summary
Become the terrifying force which everything fears but nothing can escape. Awakened by the End of Days, Death, the most feared of the legendary Four Horsemen embarks on a quest to redeem his brother's name. Along the way, the Horseman discovers that an ancient grudge may threaten all of Creation. Death lives!
9.90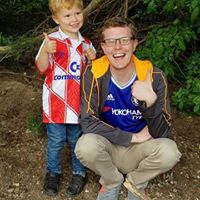 9.90
So under rated. Amazing adventure game with more RPG elements than first game. A few glitches aside it's perfect
Aggregate Gamer Reviews
8.00
Like most games ported to Switch, if you have a PS4, Xbox One or PC and plan on playing Darksiders II: Deathinitive Edition solely in docked mode you may as well get it on another format instead. It's cheaper, and both looks and plays better. If the Switch is all that you've got, however, or you plan on playing in handheld mode, you should definitely pick it up. It was one of the best games released last-gen, and with its enhancements it's still a great game now.
Darksiders 2's changes are an improvement over the original. The loot system is exciting and diverse yet implemented in a way that keeps it from being confusing. It pushes the classic formula in ways that its inspiration hasn't outside of completely letting it go. In terms of design, its only real issue is that it spends too much time doing the same thing. Even so, its inventive worlds, dungeons, and characters make for an absolutely thrilling adventure.
8.50
Darksiders II Deathinitive Edition for the Nintendo Switch is a strong entry in the Switch's Action RPG category. The game is full of beautiful, vibrant comic book-like artwork all woven into an entertaining, well-acted mythological story. Responsive controls and top-notch playability in undocked mode make this game a strong buy! The next question that comes to mind is when will Darksiders III be released on the Nintendo Switch?