Switch
Crysis 2 Remastered
NA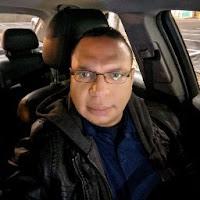 7.50
I've always enjoyed Crysis 2. I've always equated it to close to a modern military sorry shooter as far as engagements with human targets and their tactics goes. I love getting into gunfights with CELL operators, it's intense and gives you a good gunfight feel. The game is more cinematic, though it still has that annoying first person cutscene thing going (something I discussed further in my Crysis 3 review). The story is easier to follow, it has (in my opinion) the best music in the franchise, yet it remains that bastard child of the series.
This is more of a port for me rather than a remaster since the Switch hardware is (in my opinion) an odd combination of gen 7 and gen 8 hardware, so I came in not expecting the Xbox One X experience. The experience itself is like playing it on Xbox One S vs. Xbox 360; it's "cleaned up". The frame rate is mostly locked at 30 FPS, but there is some noticeable frame stutter when things get hot and you're behind cover. While I can't attest too well the visual differences between the Switch version and my old Xbox 360 version, everything appears to be preserved perfectly and it looks great on the Switch.
Great attention to detail compared to my Xbox 360 original: I was cloaked and behind cover once and when I stood up to line up on a guy, his laser sight was fixed right on my head and I could see the little laser. When reloading the Mk 60 machine gun, there is greater attention to detail inside the innards of the weapon; they took their time with this.
It can get glitchy; CELL mercs ragdoll like crazy and through objects when shot and killed, Ceph walk through cars and broken sidewalks, there are sound glitches in which the sound effects occasionally turn off. The "sparkles" for Nanocatalyst doesn't appear, so you have to walk over where you *think* you killed a Ceph to pick it up in order to mod your suit, Ceph AI seems more averse and the tend to retreat more often. Play for too long when the sound cuts out, and the game crashes.
There could have been reworked AI to focus more on intense squad based tactics; they could stand to bring in heavier reinforcements to your location; this could have been done with the humans and the Ceph. They could have added more Marines to fight alongside with more aggressive and more tactical AI.
Technical shortcomings aside, I'm playing Crysis on a portable for $50 (I bought the trilogy) and I think that's a fair asking price for such a timeless trilogy. I've played this game beginning to end at least four times on Xbox 360, Xbox One, and now I'm enjoying it on my Switch.
Aggregate Gamer Reviews
8.00
Crysis 2 Remastered is a super solid port of an excellent FPS that looks and plays fantastically well on Switch. Yes, you lose out on multiplayer, but there's still a generous single player campaign to get stuck into here that does a great job of funnelling you through its blockbuster setpieces whilst ensuring you get plenty of opportunity to tool around and experiment with your crazy Nanosuit powers.