NA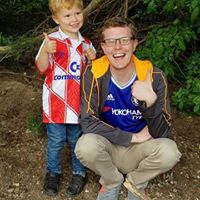 8.10
A little too hard for me but enjoyed playing it immensely. Great platforming and adventure shooter. I love a retro game
Aggregate Gamer Reviews
9.00
It's a testament to what an incredible achievement Cave Story+ was, or is, that it still holds up so well, remaining to be an engaging and well-paced adventure from start to finish. I had never expected to fall head over heels for the game as much as I did, wrongly believing that perhaps it wasn't really for me. But, now that the Mimigas have been saved, all is right the world once more.
Cave Story+ isn't the definitive version of Cave Story—I think that crown still belongs to the WiiWare version, but then again, that version isn't portable. I do miss the ability to switch graphical styles, but it's really the only regrettable absentee.
9.00
All in all, Cave Story+ is an excellent port and it feels right at home on the Nintendo Switch. I know people go on and on about how cool it is to bring the console experience on the go, but it also works really well with smaller titles too. Playing Cave Story on Switch is my preferred way to relive this classic indie gem and I'm ready to start another play through as soon as I can.