NA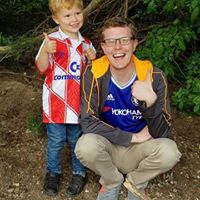 9.30
Exactly the same game really as Cat Quest 1 however, improved with co-op play. Real good fun action RPG for all ages.
Aggregate Gamer Reviews
Cat Quest II is a great improvement over the original. The game offers a teensy bit more variety and a bigger world, so it starts trucking almost instantly. I do wish that your AI co-op buddy was a bit more competent, but that's a minor gripe. All in all, though, the time flew by and the smile stayed on my face through almost the entire playthrough. This action RPG promises a wonderful treat if you're looking for a pretty dense game.
7.00
Cat Quest II does as any good sequel should, expanding upon the core design of its predecessor whilst also improving things in terms of visuals. Whilst the end result is slightly compromised, the attempt is admirable.