NA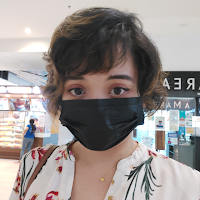 6.00
I'm going to cut to the chase on this one too: This is a game with potential to be a really good cozy game if not for the inconveniences that affect your gameplay. Some of which are:
The micro adjustments you have to do to position your character to interact with objects.
The hit or miss controls when scrolling through almost everything.
The skills acquired blocking your stats (obstructing your view on values when leveling up).
The crashes when you start to reach the later game.
If not for these, Cat Cafe Manager would've made for a wonderful, cozy, casual management game which most would've loved to get hooked on if they want a stress-free, light-hearted game. Not something that stress-inducing that not even these cute cats could make better.
Overall: good game but really, really needs to be fixed.
Aggregate Gamer Reviews
7.00
Ultimately, the day-to-day gameplay of Cat Cafe Manager does get somewhat tedious. You'll forever be going through the same motions: cleaning up mess, interacting with customers, serving food and drink. Rinse and repeat. But there is fun to be found in growing your cat-filled empire.
5.50
Cat Cafe Manager controls like absolute garbage, it's dangerously unbalanced, and the UI needed another pass. But it lets you pick up a raccoon off the street and pass it off as a cat, so at least it allows you to show the appropriate amount of contempt for your customers.
6.00
Still, if you don't encounter these bugs, or, better yet, they get fixed, I think there's something really special in Cat Cafe Manager. It's relaxing, lighthearted, sweet, and just overall comforting. Whether you're a cat lover or not, there's a lot to enjoy here.