Switch
Call of Juarez: Gunslinger
8.20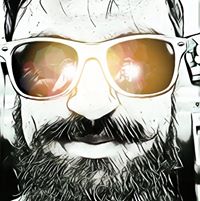 8.20
Good game, good graphics, great responsible controls, some bugs but completely playable
Aggregate Gamer Reviews
It might not literally be the best shooter to feature on the Switch, but it's most certainly the one that looks, plays and feels the best on Nintendo's portable system. At first I thought I'd just recommend it to shooter or Western fans, but no, this one is a great fit for anyone who owns a Switch in general.
7.00
Call of Juarez: Gunslinger comes to Nintendo Switch in fine fettle. A solid port with plenty of memorable moments cover the cracks to make it a wild west story worth retelling.
5.00
Call of Juarez: Gunslinger is a six year old game that is showing signs of its age, and has not been brought in the modern generation gracefully. The visuals are often ugly, and the gunplay is below the standard seen on Nintendo Switch or anywhere else. For your money, you can play a much better game on this console. I could only possibly recommend this game for people nostalgic for the game, but even then it's likely to ruin those rose-tinted memories.