Switch
Burnout Paradise Remastered
NA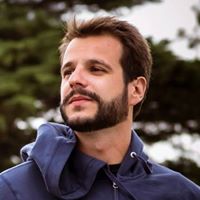 7.80
Aggregate Gamer Reviews
8.00
It's the fact that Burnout Paradise Remastered works so well with the Switch's digital triggers that really seals the deal though. There's no need for nuanced acceleration and braking; you just keep hold of the accelerator, tap the gas when you want to drift around a corner, and that's it. Unlike many racing games available on the format, Burnout Paradise Remastered feels like it was made for Switch, which instantly propels it ahead of the competition.
7.00
Elements of Burnout Paradise are starting to show their age now, but nobody can argue with the quality of its actual racing action. If you can put up with its various niggles and quirks and don't mind the astronomical price (relative to other systems), it's easily one of the most entertaining – and certainly one of the fastest – racing games on the Switch.
Those looking for a bit more than just the endless grind of races and stunts might still find themselves having fun for at least a couple hours, and even though you don't actually interact with it at all Paradise City is still an interesting and varied setting to roll around in. If that sounds like your thing I can happily recommend this game on the Switch.