Switch
Bulletstorm: Duke of Switch Edition
Trailer, Gameplay, & Screenshots
Buy now
Nintendo
About this game
Developer: Gearbox Software
Summary
Step into the boots of Grayson Hunt, an exiled member of the elite assassin group Dead Echo, after a battle with his former general sends them both crash landing on the abandoned resort planet of Stygia. Grayson must brave the wasteland on his way to confronting the man that once ordered him to do the unthinkable. Will he get his team out alive? Or will he finally quench his thirst for revenge? Battle your way through throngs of Stygia's less than hospitable hosts, performing masterful kills throughout the single-player campaign using Bulletstorm: Duke of Switch Edition's unique Skillshot system that rewards you for executing the most creative and deadly kills imaginable. Bulletstorm: Duke of Switch Edition also includes Duke Nukem's Bulletstorm Tour. Play through the entire Bulletstorm campaign as Duke Nukem, the original FPS action hero, featuring brand-new lines from the original voice of Duke! 
NA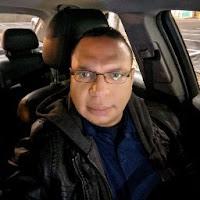 6.00
Only bought it because it was on sale and it has Duke Nukem in it.
Fora game called "Bulletstom", ammo is a very rare find. I found myself beating enemies up most of the time due to scarce ammo and the system where you have to buy it is stupid; this isn't that type of game. The controls are terrible and completely backwards and hard to reach with almost no customization options
The story is forgettable and not even The Duke is enough to save this melee-a-thon. Pass on this one.
Aggregate Gamer Reviews
This game comfortably sits next to Doom and Wolfenstein II as one of the best first-person shooter titles available for the Switch. If you're looking for something like these aforementioned titles, then go for it. Shoving metric tons of hot lead into armed mutants hardly gets boring.
8.00
This is easily one of the most inventive and straight-up fun shooters of the past ten years; its fantastic Skillshot system, tight combat and ludicrously OTT levels of violence effortlessly make up for any problems it has in the cheesy dialogue or story department. Yes, it's missing its multiplayer component here and we'd love to see gyroscopic controls patched in pretty sharpish, but overall this is a technically top-notch port of a stellar first-person shooter that you should really check out – especially if you missed out on it the first time around.
8.00
Bulletstorm's linear campaign feels like an amusement park where you go from point A to B with explosions happening all around you – and that's extremely fun. It's definitely worth revisiting, or visiting for the first time, on Nintendo Switch.