Switch
BRAVELY DEFAULT II
Trailer, Gameplay, & Screenshots
About this game
Summary
A new world, a new story, and all-new Heroes of Light await in an original RPG experience arriving on the Nintendo Switch system in 2020! This successor to the original Bravely Default game comes from the team that brought you the Bravely series and Octopath Traveler, and features music from Revo (Sound Horizon/Linked Horizon), acclaimed composer of the Bravely Default soundtrack.
Gamer Reviews
1073 Reviews
9.20
NA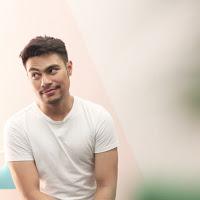 6.10
Great battle, great jobs, amazing graphic, but the story.....nah...
Bravely default 2 is a game that you will forget because the story isn't strong. It didn't explain about who Seth really is. The other 3 characters also didn't get a chance to fully deep connected to us as a player.
I thought it will be an unforgetable story like FF. Please Square Enix, you can do better than this.
Aggregate Gamer Reviews
8.30
Overall, Bravely Default 2 is a solid RPG with a unique battle system and a satisfying job system. Having allowed time to pass between the first two iterations and this one, Bravely Default 2 remains a natural extension of the older games, though improved in various aspects.
8.50
Despite a couple shortcomings with the story and extraneous elements, Bravely Default II is a rock-solid JRPG that will appeal to anyone with a love of world exploration, character management, and turn-based combat.
7.00
The grinding will be an issue for many though, occasionally bringing their adventure to a halt until they've gained more levels or totally retrained their characters in new jobs in order to be effective. The first couple of times it happens you're likely to grit your teeth and work your way through it.