Trailer, Gameplay, & Screenshots
About this game
Summary
As part of a police special task force, it's up to you to fight against mysterious, alien-like creatures who have invaded the world. In the Ark, a multi-cultural city in the near future, disaster strikes when gates to another dimension suddenly appear! Dangerous creatures begin to emerge, attacking the people and polluting the land, and normal police forces are unable to compete with them. To stand up against these threats, a brand new, special police unit known as Neuron is formed.
Gamer Reviews
1647 Reviews
9.06
7.98

1.00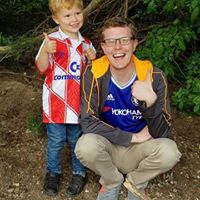 7.00
Fantastic game, unique game-play and a good soundtrack
Aggregate Gamer Reviews
8.50
Despite the hardware limitations and a handful of odd design choices, Astral Chain is one of the best new IPs to hit in recent years and one deserving the attention of every Switch owner.
9.00
Overall, Astral Chain is a wonderful synthesis of stylish character-action, RPG elements, and a novel central hook that manages to tread new ground despite its many points of influence.
8.00
Astral Chain is the directorial debut of Nier Automata designer Takahisa Taura, and it proves that he's a creator worth paying attention to. Part melodramatic anime, part overly complicated Tamagotchi, it's an eminently playable action role-playing game that delivers the pleasure of good teamwork in a way few singleplayer games accomplish. Building on action design ideas seeded in Nier, Astral Chain encourages you to bond with your beloved pet cybermonster both on and off the battlefield. Then, it teaches you how to fight as one.