Trailer, Gameplay, & Screenshots
Buy now
Amazon
About this game
Summary
As part of a police special task force, it's up to you to fight against mysterious, alien-like creatures who have invaded the world. In the Ark, a multi-cultural city in the near future, disaster strikes when gates to another dimension suddenly appear! Dangerous creatures begin to emerge, attacking the people and polluting the land, and normal police forces are unable to compete with them. To stand up against these threats, a brand new, special police unit known as Neuron is formed.
Gamer Reviews
2406 Reviews
9.22
NA
7.10
The game is great but is too repetitive and controls are kind of confusing at the beginning.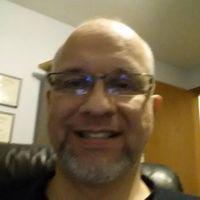 8.00
This is a pretty good game overall for the Switch. It has quite a bit of action. However the enemy types are not varied enough-except bosses. It gets a bit repetitive with the combat. I found the investigation activities to be pretty boring. I just wanted to get through them to get to more action. This is not the constant action of Bayonetta. The missions (Files) are very long- about 1-2 hours or more for each file. The final files are challenging. Overall I found it to be an interesting game and worth a shot if you can get a good deal on it.

8.40
I will be honest, hate those kinds of games, a JRPG, some cringe tutorial and alot of conversations, BUT... this one caught me, its a fantastic mutation of what I like and what I dislike, and it makes an awesome rpg with nice combat system and interesting story with stunning graphics(for switch). It gave me a pokemon vibe, when u throw a core and it releases the Legion, and lots of funny characters to talk to, but its still a fast paced rpg game, but you really felt the nintendo inside it, and I liked it very much.
8.00
Astral Chain's shortcomings don't overshadow what it does best. It's an incredible execution of a fresh take on Platinum Games' foundation, standing among the stylish-action greats. And its own anime-inspired swagger makes fights all the more exhilarating. You'll come to appreciate the calmer moments in between that add variety and offer a second to relax before jumping back into the superb combat. After 40 hours with Astral Chain, I'm still eager to take on the tougher challenges, and I'll be grinning from ear to ear as I hit all the right moves, one after the other, while watching it all unfold.
8.00
Astral Chain presents an experience that might be familiar those familiar with Platinum Games, but there's enough to keep you engaged and excited. Astral Chain is a new IP that's a must-have for Nintendo Switch users looking for a new hack n' slash game to dive into.
9.00
Aside from the lackluster co-op and slow start, Astral Chain is one of those rare games where it's difficult to say anything bad about it. The story and world building may fall short of the masterpiece that was NieR: Automata, which also involved Astral Chain director Takahisa Taura, but I dare say this is the best combat action in a Platinum Games title to date. The dual control of one of the Howard twins and the Legion in an innovative twist in battle and makes combat as fun to watch as it is to play.