Trailer, Gameplay, & Screenshots
About this game
Summary
As part of a police special task force, it's up to you to fight against mysterious, alien-like creatures who have invaded the world. In the Ark, a multi-cultural city in the near future, disaster strikes when gates to another dimension suddenly appear! Dangerous creatures begin to emerge, attacking the people and polluting the land, and normal police forces are unable to compete with them. To stand up against these threats, a brand new, special police unit known as Neuron is formed.
8.70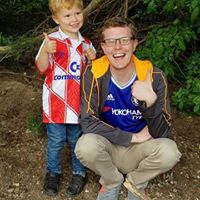 7.00
Fantastic game, unique game-play and a good soundtrack
Aggregate Gamer Reviews
8.50
Astral Chain features a perfectly realized world filled with wonderful characters and awesome architecture. It runs perfect on the Nintendo Switch and looks stellar, too. The predictable story is one of the only faults of this over-the-top, incredibly fun action game.
9.00
Astral Chain constantly impresses with its enthralling premise, frenetic action, and abundance of content. Even in its quietest moments, it exudes heart and intrigue, and for those willing to dig deeper, The Ark and its mysteries are a joy to discover. Beautiful visuals and incredible presentation values round things out to make it one of the Switch's must-own titles.
9.00
Aside from the lackluster co-op and slow start, Astral Chain is one of those rare games where it's difficult to say anything bad about it. The story and world building may fall short of the masterpiece that was NieR: Automata, which also involved Astral Chain director Takahisa Taura, but I dare say this is the best combat action in a Platinum Games title to date. The dual control of one of the Howard twins and the Legion in an innovative twist in battle and makes combat as fun to watch as it is to play.