Trailer, Gameplay, & Screenshots
About this game
Summary
As part of a police special task force, it's up to you to fight against mysterious, alien-like creatures who have invaded the world. In the Ark, a multi-cultural city in the near future, disaster strikes when gates to another dimension suddenly appear! Dangerous creatures begin to emerge, attacking the people and polluting the land, and normal police forces are unable to compete with them. To stand up against these threats, a brand new, special police unit known as Neuron is formed.
Gamer Reviews
2295 Reviews
9.06
NA

8.40
I will be honest, hate those kinds of games, a JRPG, some cringe tutorial and alot of conversations, BUT... this one caught me, its a fantastic mutation of what I like and what I dislike, and it makes an awesome rpg with nice combat system and interesting story with stunning graphics(for switch). It gave me a pokemon vibe, when u throw a core and it releases the Legion, and lots of funny characters to talk to, but its still a fast paced rpg game, but you really felt the nintendo inside it, and I liked it very much.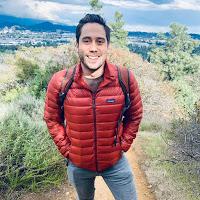 8.40
Fun & engaging game. Graphics are awesome and the combat is fun (once you get the hang of it). Lots of high action and fast pacing for most of the game, with some sections of pretty mild "detective" work to break up the pacing. Story is decent, characters are all pretty solid and varied. Music is high energy and over the top but actually quite fitting. The combat system is really the center stage of the game, and while it can take some time to adjust to controlling two characters at once, it does get pretty intuitive and rhythmic after a while. It's pretty fun to switch between your legions and pick your favorite one to battle with. Story overall took me around 20hrs to complete, then they offer some pretty fun post game content that's essentially little side missions/battles.
Some cons for me were mostly during the "detective" portions of the game. The "investigating" you have to do is just so simplistic and even patronizing in how easy it is. It definitely feels tacked on after the developers spent all their time building the combat system. There were moments that dragged a bit as some missions felt repetitive or too much like errands. But then you'd end up in a crazy boss battle that was really fun and engaging so you'd quickly forget the more bland moments. I also wish the hero character would speak at least a little. Felt odd to have his team constantly communicating with him/her for them to just be completed silent the whole time. Also not being able to save mid mission was a little annoying. Not really big issues, just minor gripes.
Overall the game is beautiful and action packed. Combat system is very unique, deep, and really pretty fun. Don't expect too much from the story or side missions, but that's not the meat of the game. Enjoy it for the visuals and mindless fun of the crazy battles.

9.30
Excellent and has potential to be a top 10 switch game some day
Astral Chain combines all the best impulses of Platinum Games with a unique combat system and rich RPG mechanics. The world, story, and atmosphere are icing on the cake - this is one of the best overall packages from the studio and a remarkable directorial debut for Takahisa Taura.
Astral Chain is one of Platinum's finest games to date, with a strong and unique combat system, a great cast of characters and a world that's very fun to explore. However, the way the story is presented does bring the experience down a little.
9.00
Astral Chain is another excellent game from Platinum, and one of the best action games of this generation. Period. Fighting off alien invaders with a Legion robot by your side proves to be even more fun than it looks, which is saying a lot. Even outside of combat, the world and its characters brim with life – other than the main protagonist, that is. Excellent pacing artfully balances tense action with enticing exploration to create a deeply satisfying and charmingly quirky ride.