Trailer, Gameplay, & Screenshots
About this game
Summary
As part of a police special task force, it's up to you to fight against mysterious, alien-like creatures who have invaded the world. In the Ark, a multi-cultural city in the near future, disaster strikes when gates to another dimension suddenly appear! Dangerous creatures begin to emerge, attacking the people and polluting the land, and normal police forces are unable to compete with them. To stand up against these threats, a brand new, special police unit known as Neuron is formed.
Gamer Reviews
2516 Reviews
9.23
NA

9.70
A well-done game with fun action-oriented gameplay. The soundtrack is awesome, and I loved my time with this game. Absolute must-own for action-loving gamers.
7.10
The game is great but is too repetitive and controls are kind of confusing at the beginning.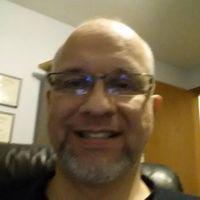 8.00
This is a pretty good game overall for the Switch. It has quite a bit of action. However the enemy types are not varied enough-except bosses. It gets a bit repetitive with the combat. I found the investigation activities to be pretty boring. I just wanted to get through them to get to more action. This is not the constant action of Bayonetta. The missions (Files) are very long- about 1-2 hours or more for each file. The final files are challenging. Overall I found it to be an interesting game and worth a shot if you can get a good deal on it.
9.30
Astral Chain is, without a doubt, one of the best games ever released by Platinum Games and one of the best Nintendo Switch exclusives to date. With its combination of explosive action gameplay, which masterfully blends together mechanics taken from previous games developed by the studio, engaging investigation and exploration mechanics, an enjoyable story and huge amount of content, Astral Chain is a game that no fan of action games should pass on. That's even in spite of some issues here and there, such as the low challenge level and unbalanced evaluation system that makes it too easy to get S+ ranks.
8.00
With all that said though, I am insanely impressed with the world that Platinum has built-in Astral Chain overall. It is gorgeous, the plot is intriguing and it feels like something new when it comes to the investigations and police work. While the combat mechanics might need cleaning up it's cool that the dev team at least had the foresight to realize that might be a point of contention but there was still a lot left to offer, hence casual and unchained mode. And you really can't fault a game for making contingencies for all types of players.
10.0
Astral Chain is yet another addition to the Nintendo Switch library that will be fondly remembered for decades to come. Its yin-yang of chaos and carnage, fused with the calmer subtleties of investigation and exploration makes returning back to the action that little bit more special every time. There are so many gameplay elements that just feel and sound so goddamn satisfying that it's so easy to become blind to any faults.